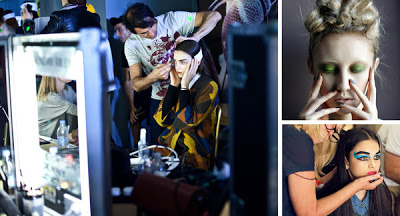 Credit: The New York Times

To quote a famous philosopher we both know (Joan Rivers), can we talk? I'm ELATED to be featured in today's issue of The New York Times' Style Section along with so many of my friends in the industry like DBA's Karen Robinovitz, Nars' Heather Park, BPCM's Denise Kreft, Dina Fierro, Lara Eurodolian and Alexis Wolfer. It is major, major press and I'm so honored to have been quoted, especially with a line that makes me look like a regular STEPHEN HAWKING. 


I'm not as delighted with the angle that I (and my beauty-blogging brethren) are "muscling" and "barging" our way backstage, especially since many of us have been reporting (with invitations to from brands, obviously) on Fashion Week hair, makeup and nails since February 2008. Breathlessly reporting that news seems a bit stale, but all in all, I'm grateful for a wonderful quote in THE newspaper of newspapers. 

Check out the article here. 
Like this post? Don't miss another one! Subscribe via my RSS feed.