With the degrees hitting a chilly TEN today, body hydration becomes a full-time job. I admit that my regular body routine is usually just to wash with my one favorite body washes, Dove Sensitive Skin Body Wash ($9 at drugstore.com, I also like the regular one) and then towel dry, totally skipping moisturizer. But not in this flaky, flaky fahrenheit situation. Of course, it's still part of my routine, but to paraphrase the sage Patty Smyth, sometimes Dove just ain't enough. I've been bookending my regularly scheduled Dove cameo with a scrub and a super-rich cream. Check 'em out below. 

After I lather up with the Dove but before I shave, I do a thorough scrub with Lather Almond Creme Body Buff (available on amazon.com for $35, along with a matching body butter). This creamy scrub is gritty enough without skewing oily and sloughs dead skin cells from my lifestyle in a flash, readying skin follicles for a super-smooth shave. And it smells delightfully of sweet almond. Get involved.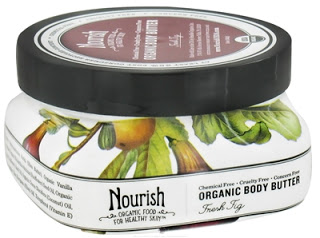 Once I'm out of the shower, I towel off and do a vigorous application of Nourish Organic Body Butter in Fig ($10 at ulta.com). The brand is sold at Whole Foods and is PHENOMENAL. This rich, thick cream feels more like a balm and is comprised of coconut and olive oil blended with rich shea butters. When I say rich, I mean Bill Gates rich-you'll feel almost like you're slathering on Land O'Lakes, but it's worth it. Your dry skin will vanish leaving hydrated limbs (even feet) in its place for a full 24 hours. 





And tell me: What's your dry skin winter remedy? 
Like this post? Don't miss another one!
Subscribe
via my RSS feed.