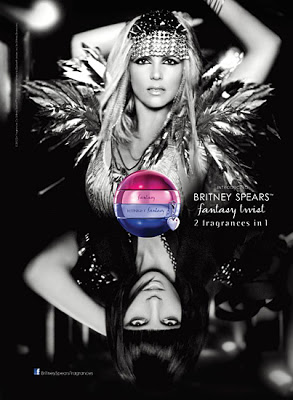 You already know Britney Spears chooses HER OWN destiny, but did you know the "X Factor" star has a new perfume commercial out promoting her latest fragrance, Fantasy Twist?

The campaign focuses on perception, and the way people view Britney through the lenses of their individual personalities. Britney is seen walking down a hotel corridor, and quick flashes of people in their rooms are shown as each hurries to their peep holes to catch a glimpse of Britney. When they do, she transforms into a different character. She is, after all, Miss American Dream since she was 17. 
I'm loving her look in this ad. It's shades of the golden age of Britney we've all been missing.
What are your thoughts on the Fantasy Twist Fragrance campaign? Is it setting you on fire? 
Like this post? Don't miss another one! Subscribe via my RSS feed.