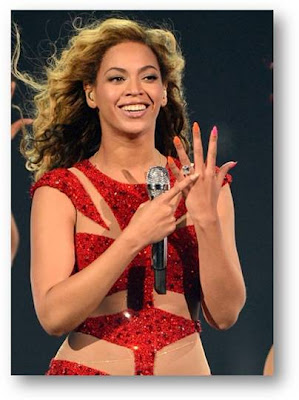 This weekend, I was lucky enough to join L'Oreal Paris to Atlantic City (one of my favorite places on EARTH–I will defend that joint to the GROUND) for–are you ready? I don't know if you're ready.
BEYONCE'S CONCERT at new Revel Resort! Review to come of the hotel. In the meantime, read on…

It was opening weekend at the Revel and a few online editors–Andrea Lavinthal, Megan McIntyre and Jeannine Morris and I rocked freakum skirts and took in a SICK show. If you have the chance to see Beyonce RUN there. I was always a member of the Bey Hive, but now I'm PRESIDENT. If B's doing it, I am, too. Starting with–her concert manicure! At the show, she only had one hand done (maybe Blue needed her full attention before she was able to finish!) but I did a similar version on myself.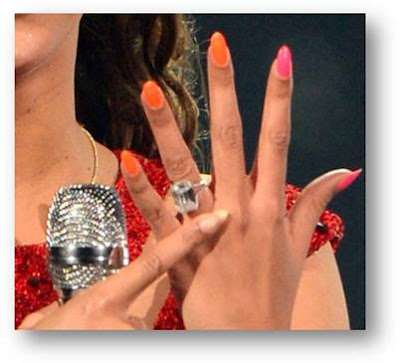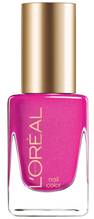 L'Oreal Paris spokeswoman Beyonce rocked a combo of L'Oréal Paris Colour Riche Nail in "L'Orange" and "Check Me Out." The latter's on her thumb and pointer finger, L'Orange is on the last three fingers. L'Oreal Paris' formulas boast major glossiness and ten days of hold. If you're not yet initiated into the world of their nail lacquers, you need to be.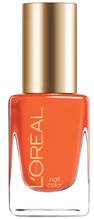 Here's my interpetashe, with a subtle twist I just created in honor of my idol BEY. Because WE'RE BOTH WORTH IT.
My Beyonce-inspired manicure: 3 pink nails,
two orange in the middle.
The L'Oreal Paris Colour Riche Nail Polishes are available at
lorealparis.com
and chain drug, food and mass market retailers nationwide for $6 each.
What are your thoughts on Beyonce's nails? And have you seen her in CONCERT? She's EVERYTHING. Go.
Like this post? Don't miss another one!
Subscribe
via my RSS feed.