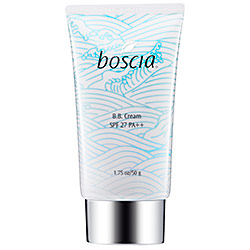 B.B. creams are GIGUNDA in Korea and Japan–the name is part of their everyday cosmetic lexicon, like eye shadow or primer. It's a tinted moisturizer-esque substance that that conceals imperfections while hydrating, firming and, most importantly, HEALING the skin. It's essentially a moisturizer, concealer, foundation AND sunscreen in one.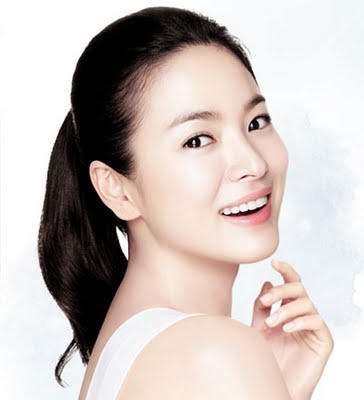 B.B. creams are popular with Korean actresses
like Hye Kyo Song, above.
Now, at first, I wasn't sure what B.B. stood for. Through the pop culture filter that is my mind, B.B. connotes (in this order) the gun, B.B. King and Jeff Bebe of Almost Famous fame. Read on…
I'd assumed it wouldn't be right for me as most Asian skin care brands are all about whitening/brightening and I'm already the fairest of the am all, melanin-ally speaking. So I kept, you know, living my life until last week, when I discovered that it stands for BLEMISH BALM and I frantically and swiftly got involved. In the past week, I have been in Fort Lauderdale, New York, Rhode Island, Long Island's North Fork and now, Tahiti (where I'll be all this week, but I'm scheduling posts to keep you guys in the loop while I'm gone!). My skin is FREAKING OUT trying to deal with the various and sundry environments and water systems to which it's being exposed. Couple that with long flights, travel and deadline/freelance induced stress (when you're not working, you're not paid) and I've got about six active pimples. Right now. Oh, and P to the S? I've been trying to get to the derm and get something prescription for this complexion nonsense–but you can't go to the derm when you don't spend more than 24 hours in your city of residence.
I tried Boscia's new B.B> Cream SPF 27 PA++, and it's–in a word–EVERYTHING. It's a dream for my acne-prone, sensitive skin because it offers a beautifully no-makeup makeup look while providing coverage without clogging my pores. It magically comes in my skin's exact color so blending is total cake, and I can build to add more coverage. It's just becoming popular in the U.S. and it'll no doubt take the skin care world by storm. Use it and, to paraphrase the great B.B. (King), the thrill will NEVER be gone.
Boscia B.B. Cream SPF 27 PA++ retails for $38 at sephora.com.
Like this post? Don't miss another one! Subscribe via my RSS feed.