Have I mentioned my infatuation with Prince? I decided we need a round up of my favorite purple and purple-packaged products for no other reason than the fact that I adore him. So does Colbert:
Here's the list in no particular order: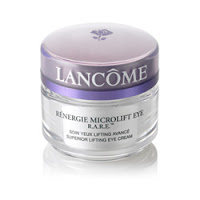 Lancome $58 Reenergie Microlift Eye Cream defies gravity to moisturize while working to stop eye bag droop.
Bain de Terre, $16 Botanicals White Lotus Reparative Reconstructer made my hair shiny, swingy, and smooth. And people NOTICED.
Got2b Styltini After Hours 24 Hours Laminating Shine Hairspray,$6 is a non-drying styleholder that imparts shine as well.
Earth Therapeutics Moisturizing Foot Socks bring relief to dry, rough feet. Apply your fave foot lotion and leave on overnight. $8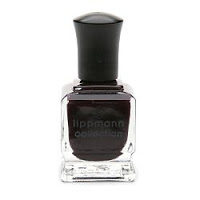 Lippman Collection Dark Side of the Moon, $15 is a sophisticated deep aubergine.
Tracy Reese for Sally Hansen Salon in Arabian Night is a gold flecked Peculiar Purple Pieman from Porcupine Creek color that's simply gorge. Pictured on the top, right.
Elizabeth Arden Provacative Woman Eau de Parfum, $42.50 smells delish and is housed in a pretty purple bottle that reminds me of The Grace Building in NYC.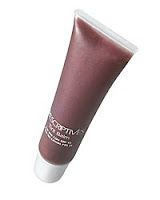 Prescriptives Tint Balm in Mulberry, $14.50 tastes of berries and keeps lips in good condition while providing just the right amount of shiny color. This has become a mage staple in my lifestyle of late.
Maybelline Volume XL Seduction Lip Gloss, $9 is the best drugstore gloss I've tried yet. It really plumps (about 30% fuller lips) without pain, but with a mere "stingle," as my friend Chopin calls it. Comes in a WIDE variety of colors.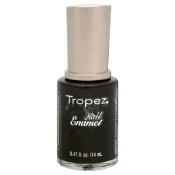 Tropez Nail Enamel $.99 (does it get any cheaper?) in Bali Orchid is a cabernet-hued opaque shade, similar to Essie Wicked.
Tropez Eye Shadow $2.50 in Dream Girl is an eyeshadow duo housing two wearable violet shades.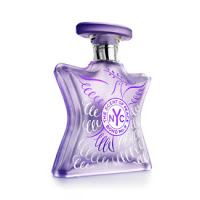 Bond No. 9's The Scent of Peace, $195 comes in a beautiful purple bottle and smells of NYC sophistication.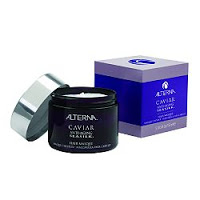 Alterna Caviar Treatment Mask, $40 hydrates strands into silkenness, but at a price. Still, it's worth it to indulge once in a while.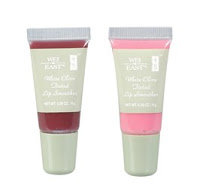 Wei East Tinted Lip Smoother in Blackberry (left, shown with Pink Peony on the right, also adorable on, but unfortch, not purple) provides subtle color while healing chapped lips with rich white olive. $20 for the set of 2.
This
Yankee Candle in Lemon Lavender $15, is a surprising scent combo that I've been loving for its calming properties.
Photo credits: drugstore.com, earththerapeutics.com, nellbutler.com, beautynewsnyc.com, ebay.com, amazon.com, beauty.com, weieast.com, bloomingdales.com, beautydepot.com, dillards.com