Today's installment of 5 Rules for Life comes from The Sister Studio and Life in Lilac founder, Jen Reed. Here they are, in her words.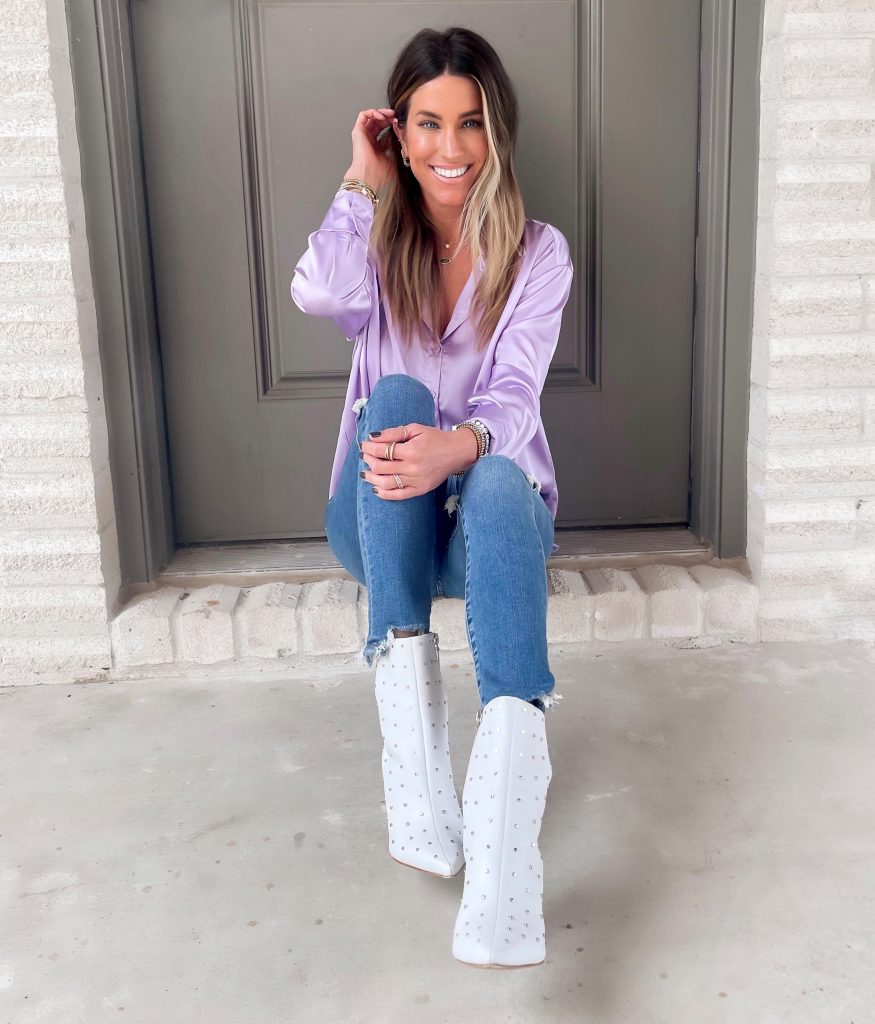 Sacrifice for growth.  Big things and big changes don't happen without big sacrifices. God may open doors for you, but YOU have put in the work. Nothing comes easy, and you have to fight to reach your goals and dreams. Those sacrifices, though, look different for everyone, depending on what you're trying to accomplish. For me, I had big plans for Life in Lilac, which meant I had to travel more for work, I had to pass on girls' nights, so I could work in the evenings while my kids were in bed. I often had to work when those around me were enjoying time together. Let me tell you, I worked my ass off this year, and I sacrificed a lot, and, truthfully, I am very proud of that.
Spend quality family time. Prioritizing family time is huge for me. Creating memories has always been my goal, and I want to do things with family rather than just being present. Picnics at the park with the kids, prioritizing date nights with my husband Kyle, and game nights with my mom and sisters create memorable experiences that I know we will all remember and cherish.  
Pray. In 2019, I started praying daily for specific passions and goals. Prayer and connection with God have opened doors for me and led me to every opportunity and relationship with the amazing and diverse women who connect with me on Instagram.
Have fun. My wish for everyone is to find their fun. I love watching my kids soak up every little thing and find joy in the small stuff. They are my constant reminder that happiness sits in each little moment if we only open our eyes to it!
Give back. Give, and it will be given to you! I am grateful that I can give to my community, friends, and family.
Thanks, Jen! Stay tuned for more 5 Rules for Life installments.