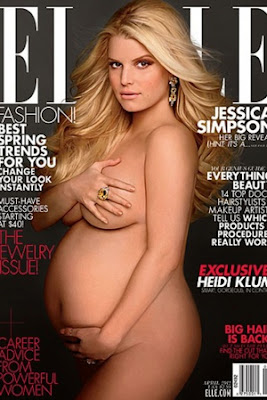 What do we think of Jessica Simpson's naked pregnant cover of Elle? I know I have a tendency to be totally prissy–and as you may expect after a statement like that, I hate it. I hated it when Demi did it, but at least she was original. I just don't want to see anyone nude and pregnant on the cover of a fashion mag. Sorry I'm not SORRY. Pregnant? Okay. Nude and pregnant? No. No. No.
What's your stance on this?
Like this post? Don't miss another one!
Subscribe
via my RSS feed.