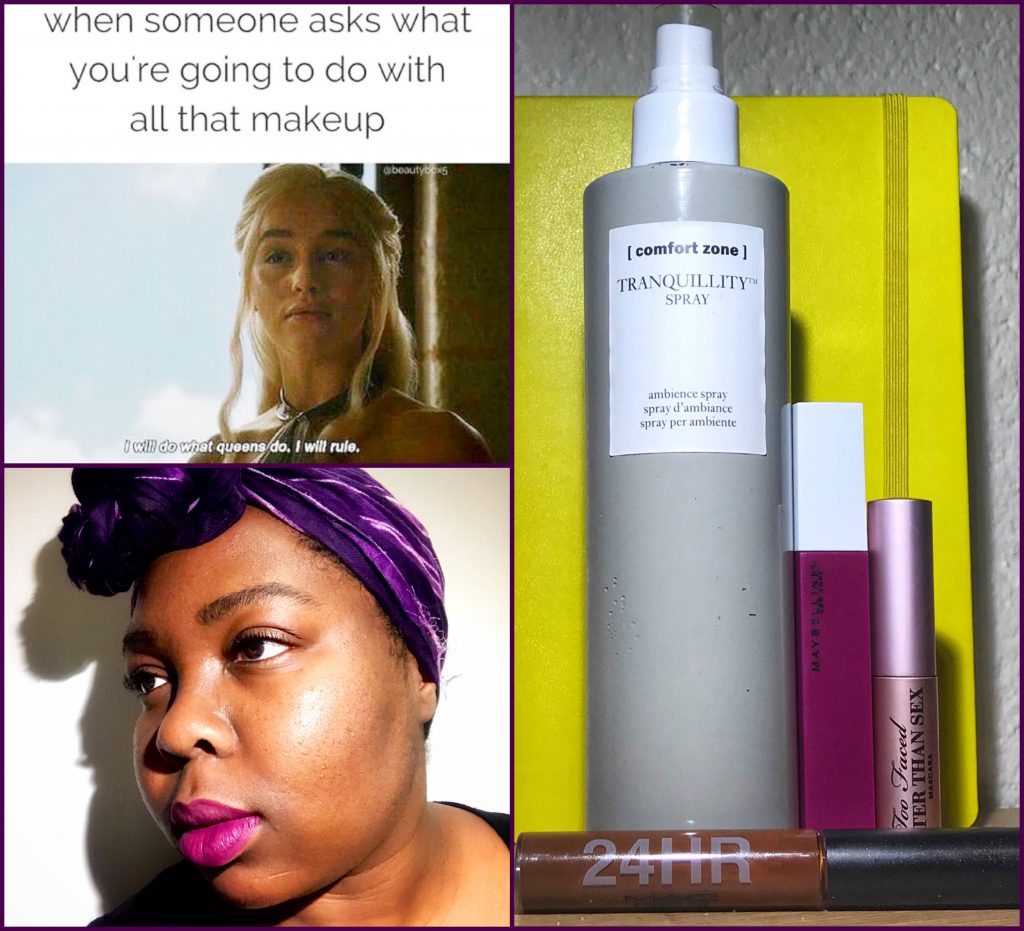 1. Too Faced Better Than Sex Mascara ($24)
I tried Too Faced's iconic mascara for the first time 2 months ago and it was a revelation. The wand is just so good at coating my lashes and leaving them wonderfully separated. This mascara is now a permanent fixture in my routine.
2. Maybelline SuperStay Matte Ink in #40 'Believer' ($9.49)
The Maybelline Super Stay Matte Ink formula is one of my favorite liquid lipstick formulas. It's so lightweight you can hardly feel it and it doesn't budge even when you layer a gloss on top. The color is vibrant; a perfect bright fuchsia/purple!
3. MAC Studio Fix 24-Hour Smooth Wear Concealer ($22)
Once upon a time, there was a beauty intern plagued by a huge three-day pimple. She searched all the land, and eventually found her spot concealer in shining armor: the MAC Studio Fix 24-Hour Smooth Wear Concealer in the shade NW53.
4. Comfort Zone Tranquility Spray Ambient Spray
Room sprays can be hit or miss. Personally, I usually don't like the scent of most room sprays, but this one from Comfort Zone is an outlier. This floral fragrance has a warm spice to it that fills the room with a soothing scent.