It takes a village to detangle my hair. Many a hairdresser of mine has fallen in the brave battle for a deep condition and blowout. I've always been wary of brushes and tools that claim to be able to detangle my unruly hair. Brushes on thick, coily hair can lead to a lot of frizz and breakage. So-called detangling products were always too good to be true.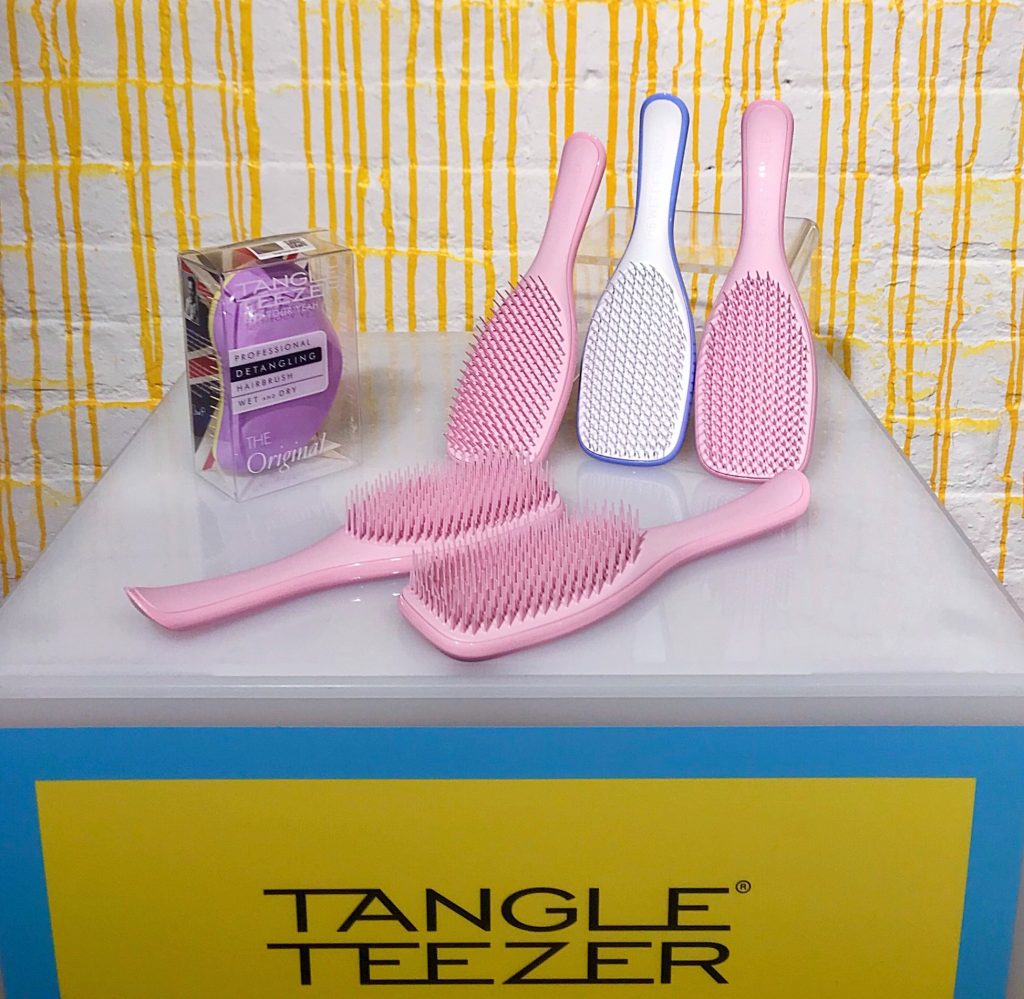 Tangle Teezer's detangling brush dared to accept the challenge. The newest version of the Tangle Teezer has a handle, which is actually a godsend. On tough hair like mine, having a handle on the brush is crucial. The bristles are also longer than the original iteration of the brush and more flexible. I've used the brush on both dry, more blown out hair and wet hair. Read on to hear about my experience.
On dry hair: The ample space between the bristles of the brush means it functions like a hybrid between a comb and brush. Several days post-blowout in humid weather, my hair is fluffy and straighter (but not completely straight) but still prone to tangles and knots. The Tangle Teezer did a pretty good job of detangling my hair in this state.
On wet hair: I feel like this is where the true magic happened. After shampoo and conditioner, detangling my hair is a feat. I'm happy to report that the Tangle Teezer actually worked better than a comb usually does. Not only was the brush rather effective in detangling, it also resulted in less breakage than usual. This is a huge deal!
Overall, I have nothing but good things to say about Tangle Teezer's new brush. Adding the handle was a solid move, and if the brush can work on my hair texture, it can work on anyone's hair.
Tangle Teezer's The Ultimate Detangler will be launching in September 2018 exclusively at Ulta.