Urban Skin Rx is an indie beauty brand devoted to diverse skin tones. Founder Rachel Roff is a medical aesthetician who, early in her career, noticed that products and treatments for darker skin tones were lacking. So, she opened Urban Skin Solutions Medspa and Weight Loss Center. As demand grew, she created a skincare line, Urban Skin Rx, to address the needs of diverse skin.
One of the primary concerns for skin tones with more melanin is hyperpigmentation. As such, each of Urban Skin Rx's products contains a proprietary blend of ingredients formulated to target hyperpigmentation. This way, as you select a product to tackle a specific skin concern, you will also be treating hyperpigmentation.
In addition to the wide selection on their website, the brand has added 3 products to their selection of products available at Target: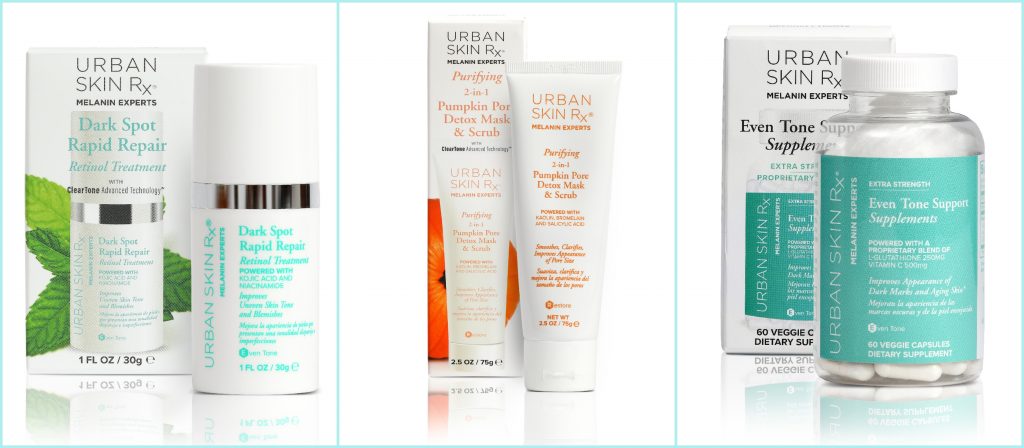 This retinol treatment promotes cellular turnover, evens skin tone, helps fade acne marks and sun damage, and controls melisma. While a bit drying, using a good moisturizer after applying and/or limiting your retinol use to a few times a week at first should help.
First of all, this mask/ scrub smells amazing and is self-warming! Armed with detoxifying clay, this mask decongests pores for a deep clean. It also exfoliates skin with gentle physical exfoliants and chemical exfoliants like salicylic acid and willow bark extract.
Even Tone Support Supplements($24.99)
These vegan supplements contain a powerful, proprietary blend of anti-oxidants L-Glutathione and Vitamin C to improve uneven skin tone and reverse the signs of environmental stresses on skin.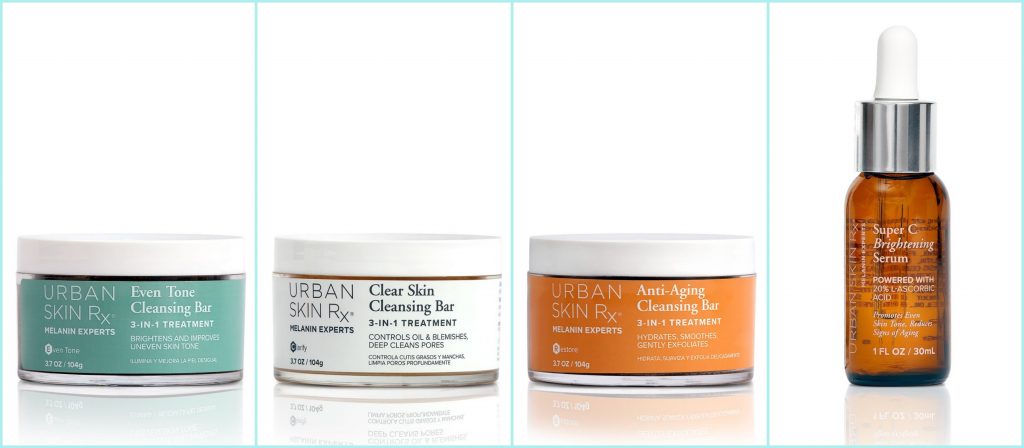 Some other Urban Skin Rx products I'm enjoying include the 3-in-1 Cleansing Bars and their Vitamin C serum. The cleansing bars are perhaps the most famous of all Urban Skin Rx products. There are 3 bars for different skin types and needs: Even Tone Cleansing Bar, Clear Skin Cleansing Bar, and Anti-Aging Cleansing Bar. I use all three, and particularly like them because even though they lather, they do not leave my skin feeling dry or stripped. I'm also a fan of the Super C Brightening Serum, a Vitamin C serum with 20% L-Ascorbic acid and salicylic acid (particularly good for acne-prone skin).