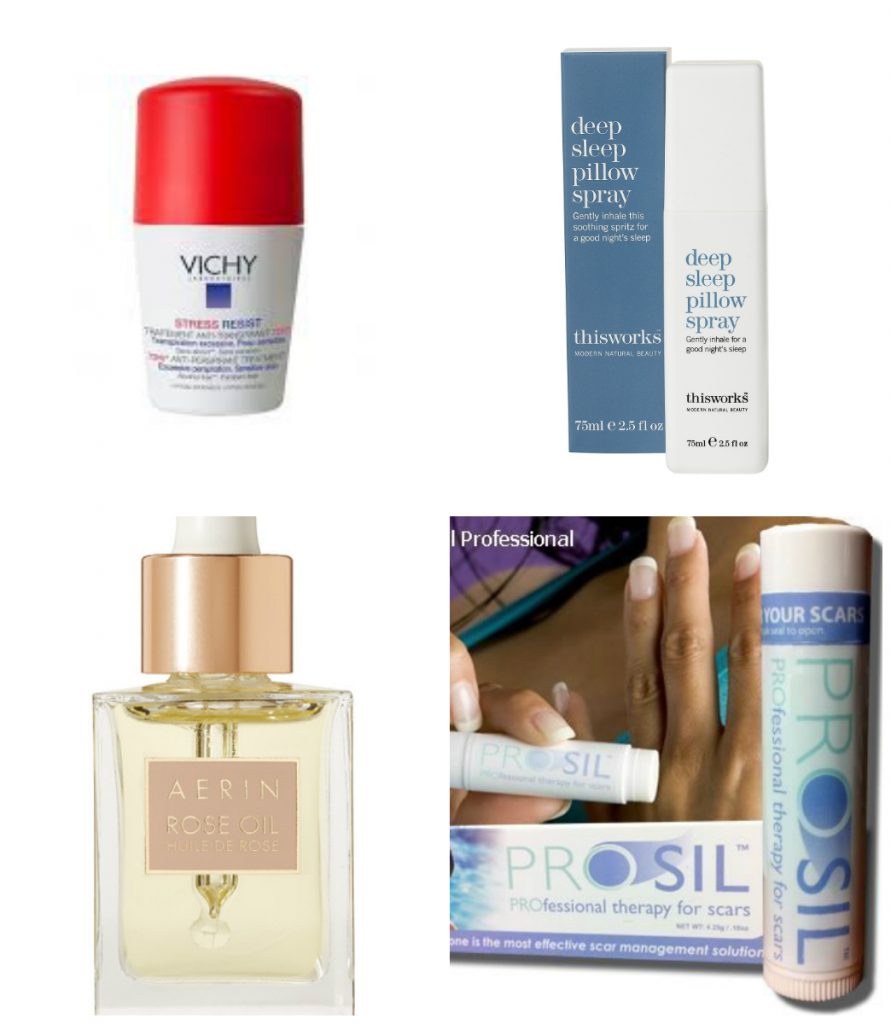 Aerin Beauty Rose Oil: Deep hydration with a classic scent, this oil has become my go-to winter skin savior. It imparts the loveliest glow without making your skin oily (no breakouts, I promise) and can even be used on hair. You only need a few drops, so it will last forever.
This Works Deep Sleep Pillow Spray: This spray is literally xanex. It will knock you TF out. Trust me: I was very very weary of a pillow spray affecting my sleep but this stuff is the real deal. The only problem is you might sleep through your alarm.
ProSil Silicone Scar Stick: Admittedly less glamorous than my usual favorites, this scar stick has worked wonders on my recent scar. I got a birthmark removed from a plastic surgeon last month and he recommended this. It comes in an easy chapstick form and I've noticed a big difference.
Vichy Deodorant: Amber and I bought these over the summer in Italy and this deo isn't joking around, so when I finished my first one, I immediately bought another online.
—Julia Casella
Follow Julia on Instagram.