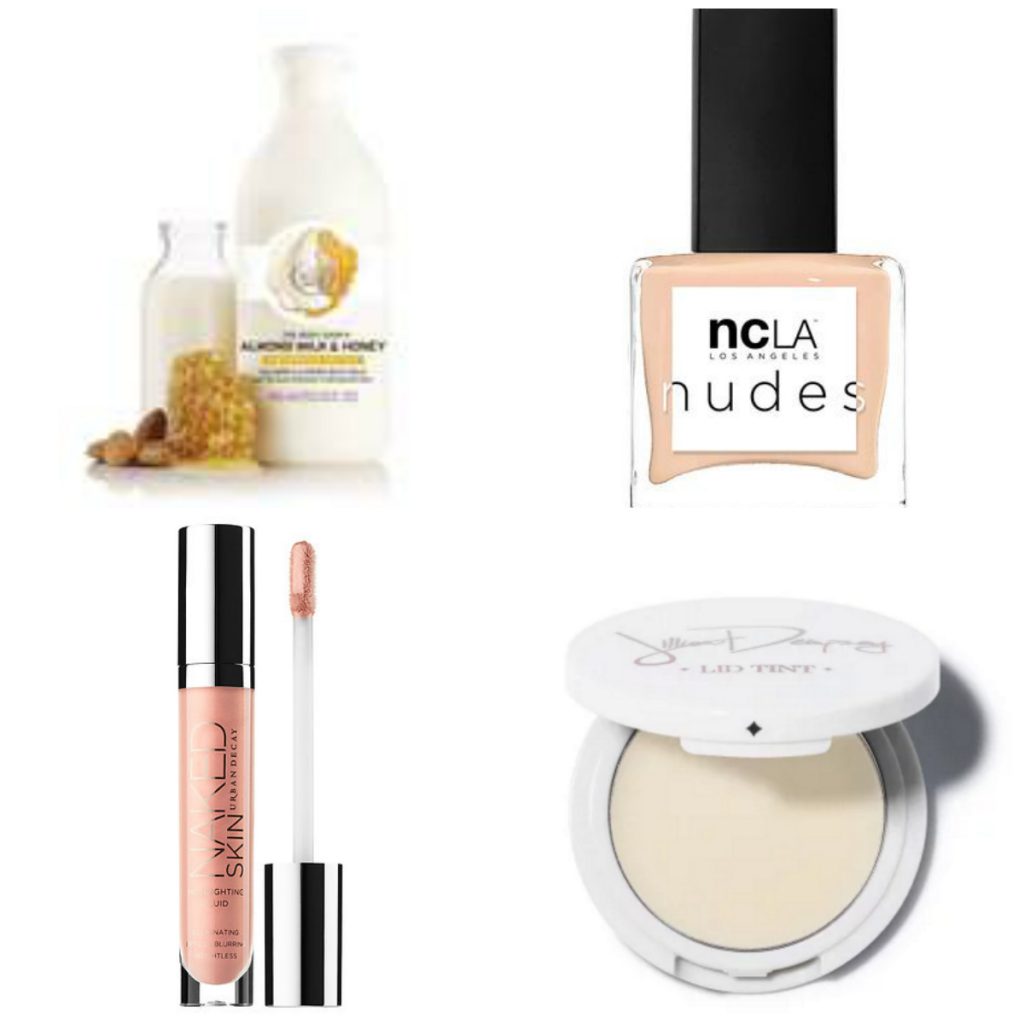 The Body Shop Almond Milk & Honey Premium Selection: I don't know about you guys but my skin has been confused AF about this weather and has been extra sensitive lately. Enter: the almond milk and honey line from The Body Shop. This collection is specifically made for sensitive skin and soothes dry patches like no other. I've been particularly loving the bath milk as I've been squeezing in as many baths as possible before it gets too hot.
Jillian Dempsey Lid Tint in Dew
: Cool girl glossy lids are a thing. Sticky lids are not. This lid tint gives you the former. It's totally mistake-proof and finger-friendly so you can't go wrong. Also, if you're ingredient conscious take a peek at the ingredients–you'll be pleasantly surprised.
NCLA Nudes: Florals, for spring? Groundbreaking. This spring I'm not jumping into the warm weather shades I normally wear (think: pastels, and lots of pink) but rather keeping my nails short and nude with this range from NCLA.
Urban Decay Naked Skin Highlighting Fluid: A highlighter for people who are anti-highlighter, or at least anti over the top highlighter. This fluid gives you a light fresh glow that has zero sparkles or excessive illuminating particles. You can even mix it directly with your foundation without worrying about looking like a disco ball. It contains subtle pearlescent pigments that diffuse light, plus it contains vitamin C and vitamin E to help condition and protect skin.
—Julia Casella