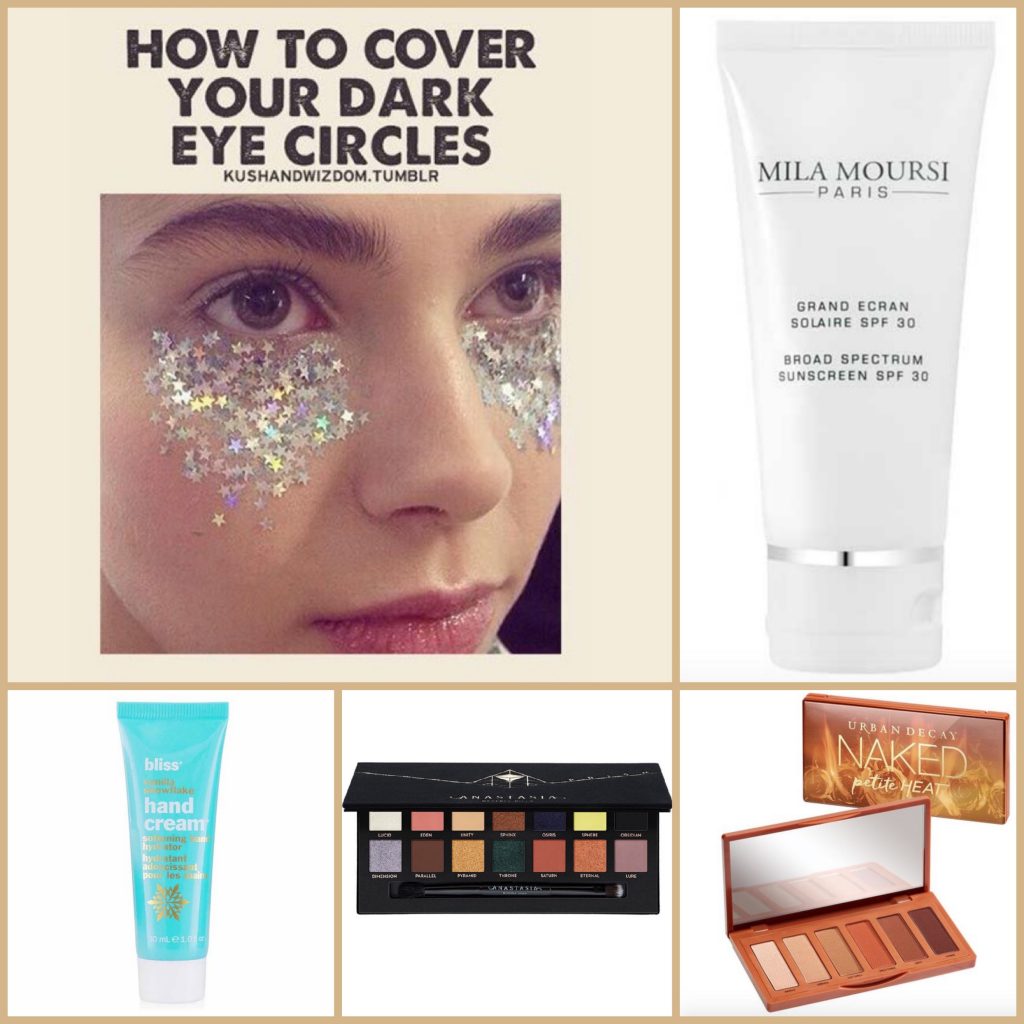 Mila Moursi Broad Spectrum Sunscreen SPF 30 ($148): Finding sunscreen that doesn't leave a white cast on my face is a triumph in and of itself. But the Mila Moursi Broad Spectrum Sunscreen went beyond the call of duty by being mattifying! As you massage the sunscreen into your skin, it acquires a matte finish and even has some blurring properties. As if it hadn't revolutionized my skincare routine enough, the sunscreen smells amazing. I always thought sunscreen could either be bad or adequate. Never did I think I would meet cute with a sunscreen the way I did when I first applied this one.
Anastasia Beverly Hills Prism Palette ($42): The prism palette has one of my favorite color selections in a palette. Throne ("metallic blackened blue-green with multicolor reflect") and obsidian ("ultra-matte deep black") are by far my favorite shadows. Plus, the quality of the shadows is incredible. Even the lighter matte shades have great color payoff on my darker skin tone.
Naked Petite Heat Palette ($29): Inspired by Urban Decay's full sized Naked Heat palette, Naked Petite Heat features 6 new matte shadows in a smaller, compact palette. On its own, you can create several looks with these flattering warm tones, but pairing this palette with other shadows (especially shimmers) can take it to the next level.
Bliss Vanilla Snowflake Hand Cream ($4): As someone with constantly dry hands who always finds myself washing them, I am very picky with hand creams. Before trying the Bliss vanilla snowflake hand cream, I had only ever found one hand cream (The Body Shop's Hemp Hand Cream) I felt adequately moisturized my hands without being too oily or sticky. Bliss' hand cream does all this while smelling great.