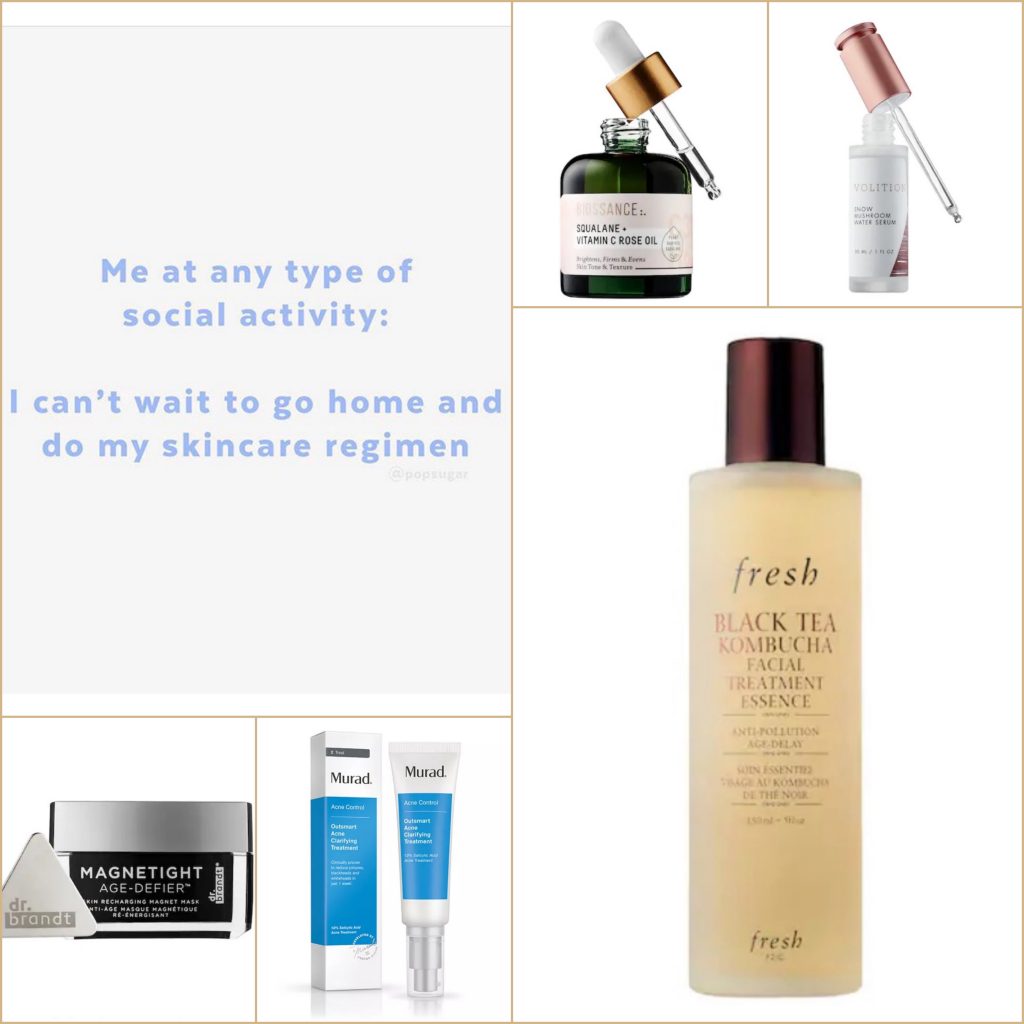 After reading up on the benefits of antioxidants in skincare, I recently started using vitamin C. Though I've heard a lot of good things about face oils, even for oily skin, I had never tried one until now. I must say, I really like the idea of getting my morning Vitamin C from a face oil rather than a serum, because I don't have to worry about putting on a serum, moisturizer, and sunscreen. After cleansing and toning, I can just use this face oil and follow up with sunscreen.
After recently taking more careful stock of the condition of my skin, I have found that while my T-zone and cheeks produce quite a bit of oil, my chin and jaw area can be normal to dry. As such, I've really been into using hydrating serums a few nights a week, especially to help restore hydration following nights where I focus on using products to combat breakouts. Volition's Snow Mushroom serum is perfect for this. It's lightweight, doesn't break me out, and feels great.
The ingredients in this serum are an acne-fighter's best weapons. Salicylic acid, especially, helps control oil production and prevent breakouts and blackheads.
I don't know if a more ~extra~ face mask has ever been created… but I love it. This iron-infused, anti-aging mask is MAGNETIC, yes, you heard me. You apply a thin layer, let it dry then use a magnet to remove the mask and suck up all the impurities from your skin. I cannot begin to describe how soft my skin feels right after I use this mask.
The world of essences is new territory for me, but so far I'm liking it. First of all, essences are products with watery consistencies that you put on after cleansing and toning, but before serums and moisturizer. They typically hydrate the skin and allow for better absorption of your remaining skincare products. The Fresh Black Tea Kombucha Essence does all of this plus it provides antioxidants and protection from pollution. For someone who spends as much time in Manhattan as I do, I need all the anti-pollution properties of kombucha and fermented black tea I can get.