A world-renowned model and industrial engineer who began losing his hair in his early twenties, Giorgos began using Finasteride as a preventative to minimize his predisposition to genetic hair loss. For over a decade, Giorgos searched for natural alternatives to a pharmaceutical that negatively impacted his libido for over seven years. #eek. Determined to stop using this detrimental drug, this entrepreneur channeled his passion for health and wellness and co-founded hair supplement Nutrafol. I'm such a fan of the product, I take it daily (my personal pill cocktail is two Nutrafol, one biotin, and one folic acid). I met him at a Nutrafol launch a few months ago and was impressed by his story and knowledge on the subject of all things hair (my favorite subject, as you know), so I tapped him to share his Five Rules for Life. He shared seven (#overachiever); here they are in his words.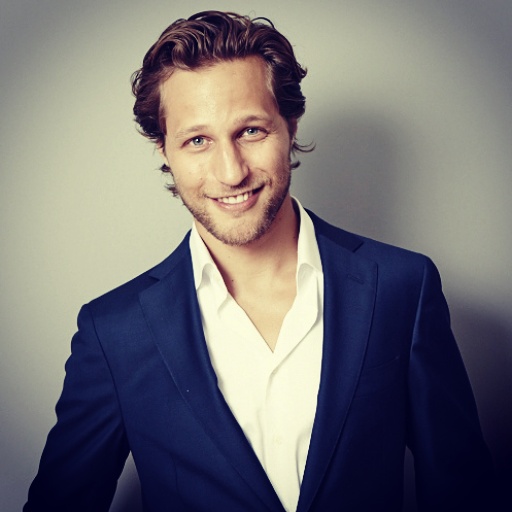 1. Be a king maker.
Wealth can only be created by multiple people. Share the wealth. You must find people you trust, love, and want to do business with. Create powerful and fun relationships. Don't be a king….kings are not always appreciated… be a king maker, in other words, don't be a boss be a leader and help nurture, motivate and inspire others.
2. Own your mistakes. 
If you're wrong, own up to what you did not do right. I mean this both in business and in your personal life. There is something very powerful about apologizing and getting out of the way of your own ego. You can earn respect and you are controlling further damage before it starts impacting other people, or even coming back to bite you. What I learned is to own your mistakes, learn from them and then move on… as quickly as you can, of course.
3. Use 'why' as an answer. 
Reversing the order you communicate can be an absolute life changer. People don't care about "what" you do or "how" you go about doing it as much as they are interested in the motivation behind the action. It's the "why" question that creates a connection and triggers decision making. Meaning what's your purpose, what is your cause, what's your belief?  I try to always think of this every time I approach something new.
4. Constantly challenge yourself; always set the bar higher.
I hate being comfortable and I'm naturally competitive—mostly with myself and what I want to achieve. Always set the bar higher so life remains exciting. Nothing is impossible. Though, make sure you find moments to look back and be proud and grateful for what you and the other people around you have accomplished.
5. Sweat!
I do my best thinking when I run like a cheetah, and know mental and physical health are fundamentally linked. Exercising and eating healthy is key to remaining sharp and happy! Exercise is the most effective way to improve memory, attention and stimulate new brain cells. Wellness is driving commerce today for very good reason. Welcome and embrace your endorphins … they will take care of you when you need them the most.

6. Visualization.
One of the most powerful mind exercises you can do. Seeing is believing. I'm a very big believer in the law of attraction. By mastering certain techniques, you can accelerate growth. How focused and inspired can you stay?
7. Life is a game
Life is never smooth. Never. Disappointment, challenge, betrayal, setbacks and loss will always occur, and there's nothing you can really do to avoid them so the next best thing is to learn from them. Walk directly into those instance that make your stomach churn, and the more manageable they will become. Your instinct and intuition will improve because of your experience. You learn to trust yourself more through leaning into difficulty, and the more you will, the more you get the chance to enjoy this beautiful journey called life.
Thanks, Giorgos! Stay tuned for more Five Rules installments.
 "Five Rules," is a series on Rouge18 in which I ask others to share their five rules for life about anything and everything. You can learn a lot about a person by reading which five things govern their actions, no?