Ring it in (or just celebrate the season) with some bling on your nails! Nail this holiday how-to from Deborah Lippmann.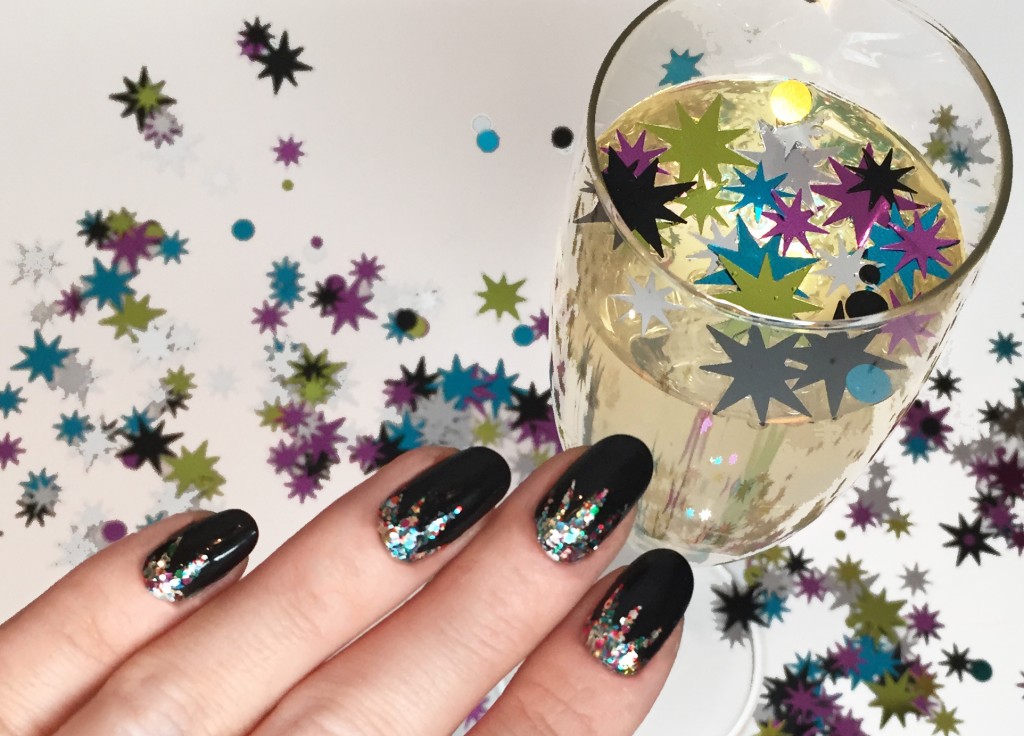 Step 1: Begin with one coat of deborah lippmann Gel Lab Pro base coat and let dry fully.
Step 2: Apply two thin coats of Fade To Black over the entire nail, waiting 2 minutes to dry and capping the tips of the nail after each coat.
Step 3: Apply Happy Birthday glitter lacquer at the base of the nail in a crescent moon shape, and use a striping brush to create the burst shape.
Step 4: Using a small nail art detail brush, define the pointed tips of the bursts by outlining the glitter with Fade To Black. Taper in the ends of each burst to look like triangles.
Step 5:  Finish the look with deborah lippmann Gel Lab Pro top coat.
What's your holiday manicure strat?