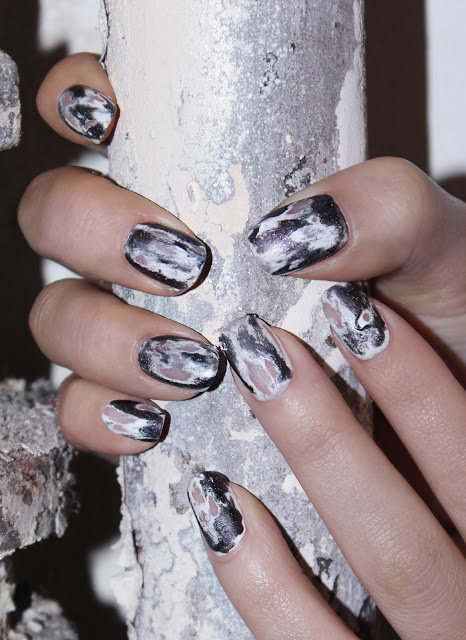 Don't these nineties nails evoke all the grunge glamour of a hungry Kate Moss in the famed CK One commercial? Jin Soon Choi created the perfect nail to punctuate a grunge-chic look. Here, the breakdown on how to do it yourself.
1. Apply JINsoon Power Coat Base Coat
2. Apply two coats of NARS Ecume
3. Apply two coats of JINsoon Obsidian on top of Ecume, covering it fully
4. Wipe parts of the nail with a makeup sponge dabbed with nail polish remover to get the scratched grunge effect
5. Apply JINsoon Matte Maker Matte Top Coat
Do you love these nails or what?