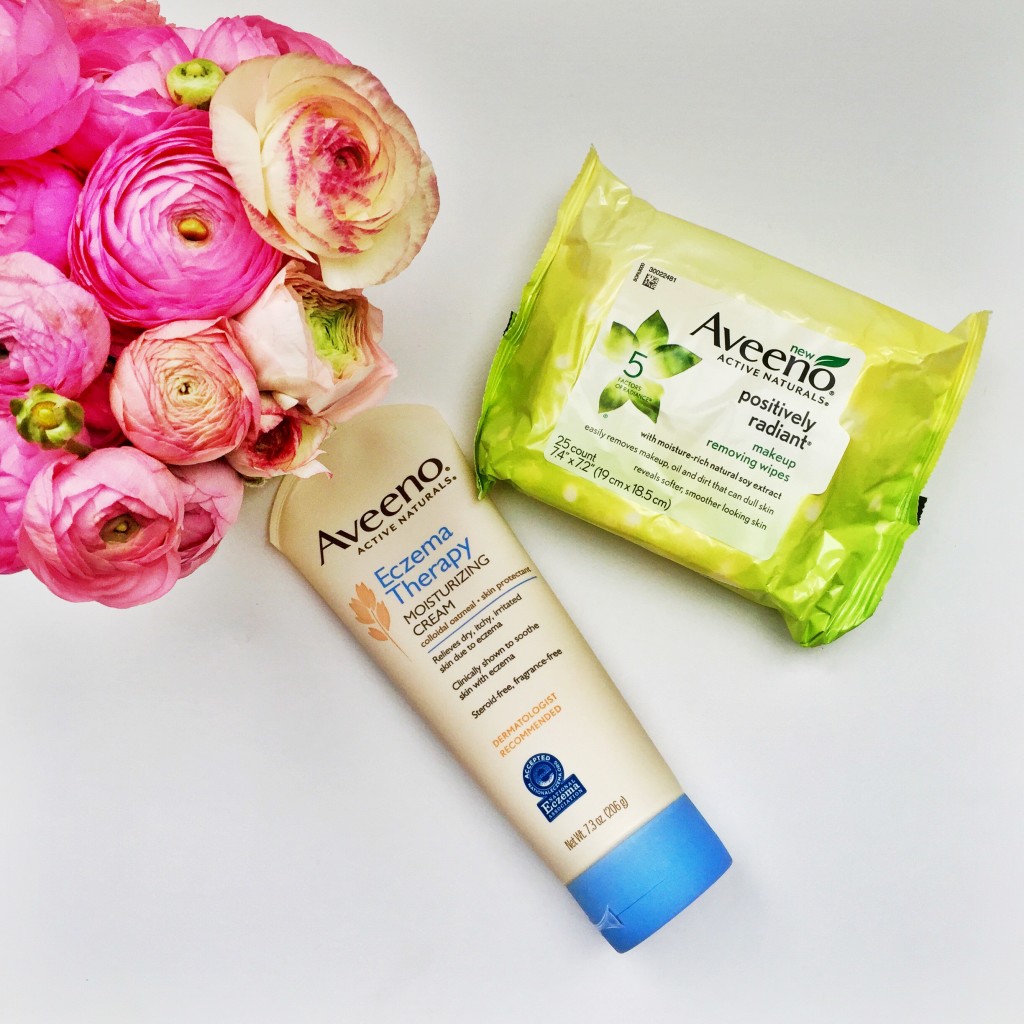 One of the nicest things about the pace easing up a bit when the weather turns cooler is that I'm home earlier and feel less pulled in multiple directions on the weekend. And that leads to more time for pampering my skin. These days, I'm loving Aveeno for its active naturals and absolute affordability. Here are two skin-care gems I'm using daily for even-toned, luminous skin.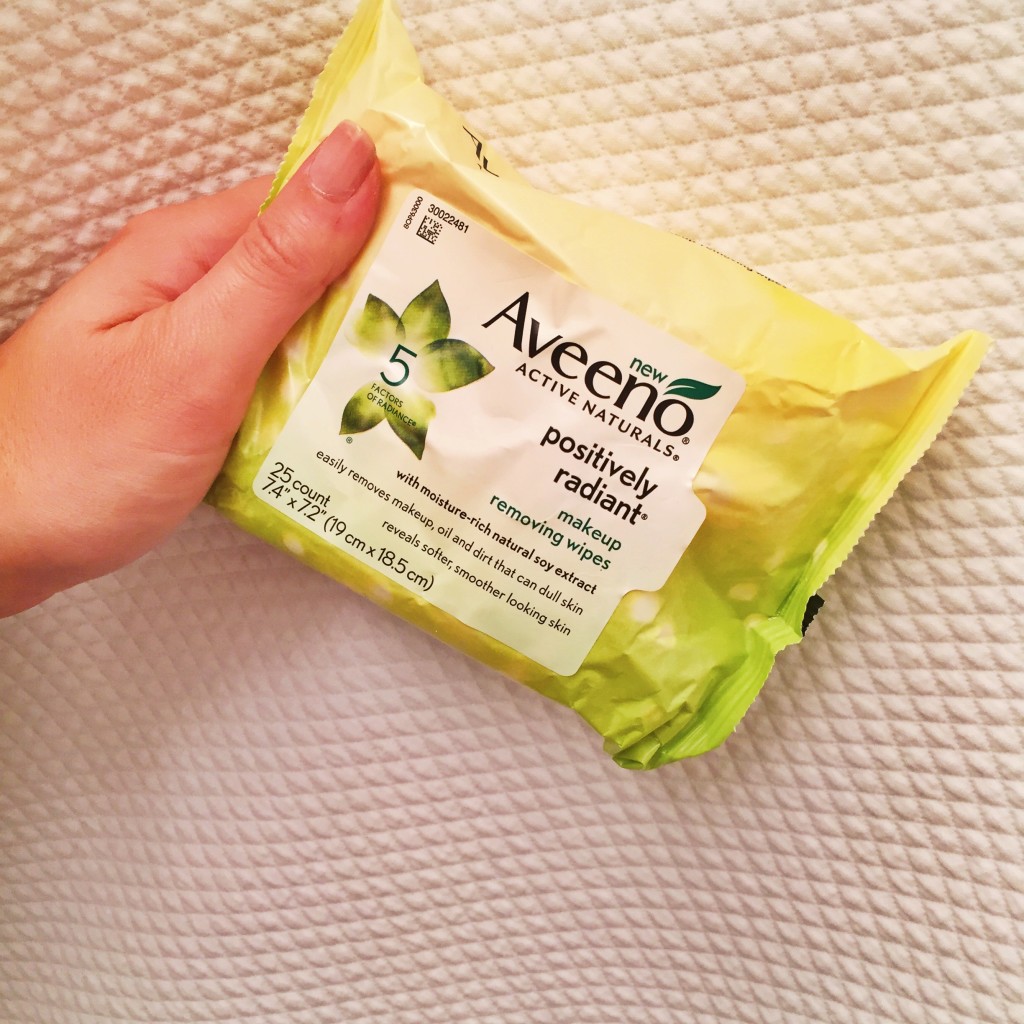 During the transitional month of October, my skin becomes a little Sybil schizo and who can blame it? Its oily, acne-prone summer identity comes to a swift, dramatic end and I find I need to reacquaint myself with serums and richer moisturizers. To properly remove makeup, it's all about a double cleanse and I loveAveeno® Positively Radiant®. Makeup Removing Wipes ($6.50) because it manages to toe that fine line between imparting rich moisture while also being oil-free. After a little run through with one of these fresh-smelling towelettes and my regularly scheduled cleanser, my skin looks brighter and healthier, never flaky or tight.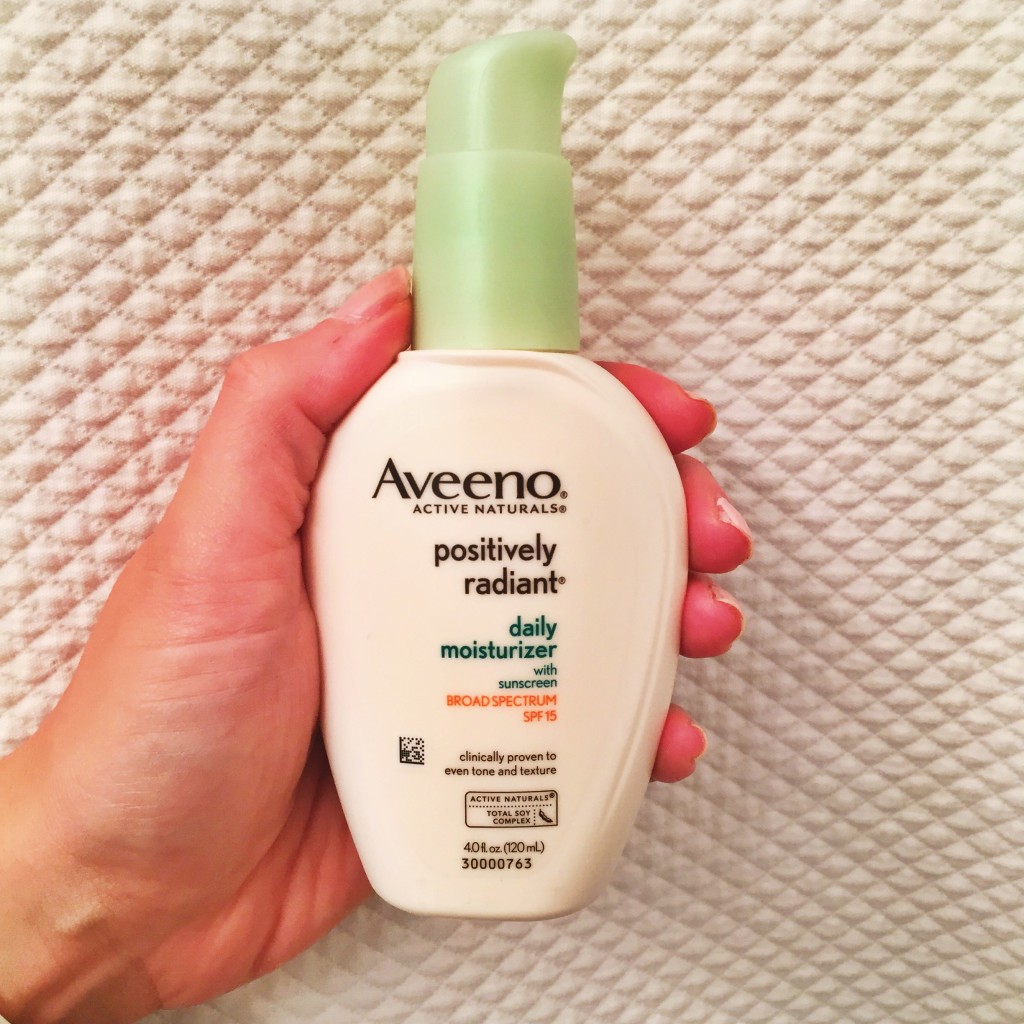 Curiously (though pleasantly) edamame-scented, Aveeno® Positively Radiant® Daily Moisturizer Broad Spectrum SPF 15 ($15) boasts the thicker texture of a cream without the heaviness of one with oil. This SPF-infused moisturizer is the antidote for acne-prone skin susceptible to flakes during transitional or dry weather. Tiny pearlescent particles subtly illuminate skin and even out skin tone. Dispense a dime-sized dollop and mix with foundation in order to maintain "positively radiant" properties. The pump bottle yields hygienic small amounts — a little goes a long way.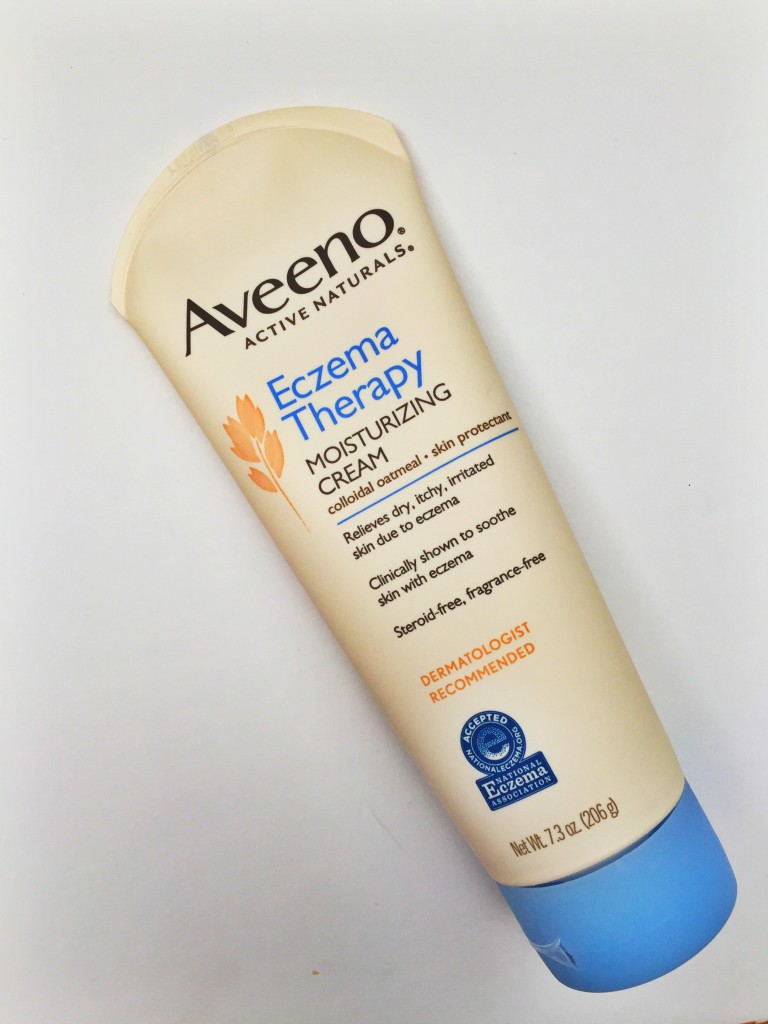 There's nothing sexy about it, but I am an eczema sufferer, especially in the colder months. I'm lucky that my patch is in an inconspicuous area on my ribs, so it rarely sees the light of day. Daily applications of Aveeno® Eczema Therapy Moisturizing Cream ($15) has calmed the redness, itchiness and occasional flaking, thanks to its enrichment with a ceramide, a natural lipid found in the skin. It's dermatologist tested, clinically proven and has been deemed gentle enough for babies and children, so I know it'll not only do the job, it'll do it without irritation.
How do you switch up your skin care in the fall?
This post is sponsored by Aveeno, however all opinions herein are my own.