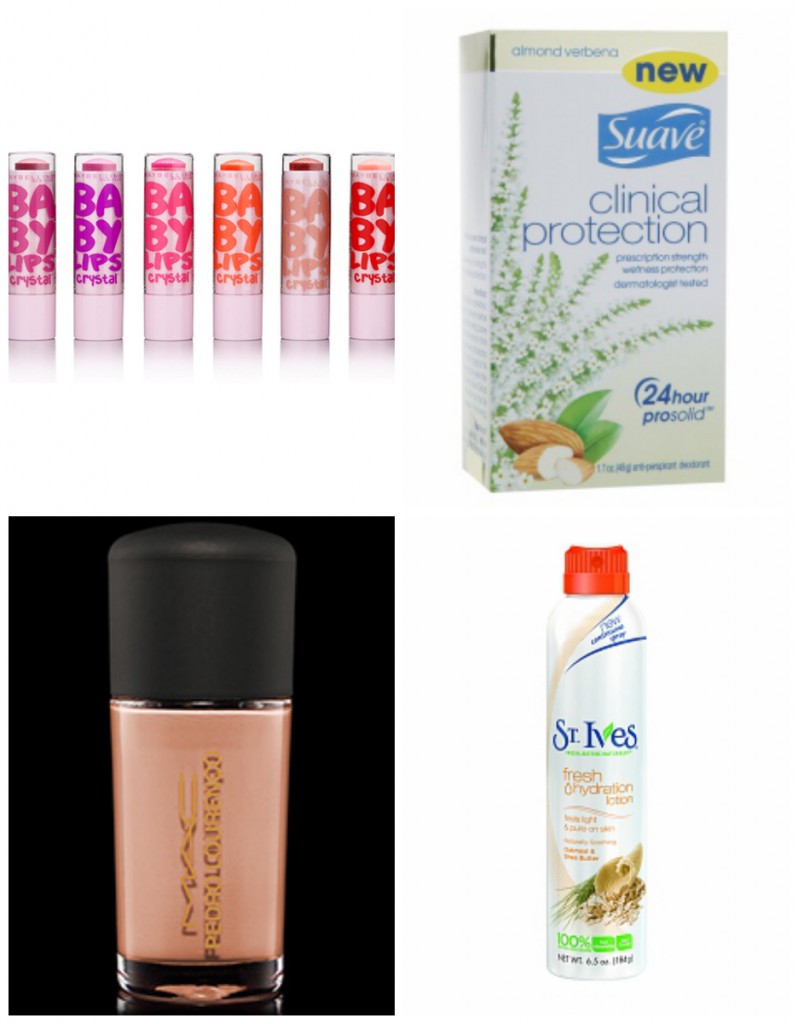 Maybelline Babylips Crystal: Best packaging, formula and now added sparkle!
Suave Clinical Protection Anti-Perspirant Deodorant, Almond Verbena:  Last week some guy literally complemented me on my DEODORANT. Well he didn't know it was my deo, but he said I smelled good when I lifted my arms to put my hair up, so yeah.
M.A.C Pedro Louurenco polish: Such a pretty nude. It's been on my toes all month.
St.Ives Lotion: An alternative to my liquid-gold La Mer cream, this comes in an easy-to-use spray form.
What are your favorites this month?
—Julia Casella
Follow Julia on Twitter: @Julia_Casella.