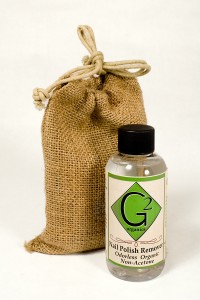 That's right, friends.
ODORLESS NAIL POLISH REMOVER. And it works. I wish I had a time machine to bring G2 Organics Odorless Nail Polish Remover to my parents' house in the '90s when my dad had a French FIT every time I changed up my manicure. It got to the point where I had to skip Sunday night dinners out just so I could do my nails without getting in trouble. Barry Katz simply could not get on board with the smell of acetone and one KIND OF can't blame him. To this day, I remove my polish outside when I'm at my parents' house and dispose of the offensive soaked cotton balls in the enormous suburban BFI trashcan so he doesn't come into contact with it. Read on…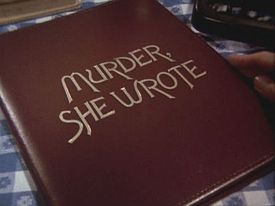 Even Jessica Fletcher would be mystified by G2's lack of smell.
I wish G2 had been around when I lived at my parents' house. It would have saved me so much drama! Definitely filed under Things That Desperately Needed To Be Invented, G2 Organics Odorless Nail Polish Remover comes in a pretty glass bottle with Reiki-charged quartz crystals in it. The smell is so non-existent, you'd swear the bottle housed WATER, 'til you find it makes polish (even GLITTER) go the way of one of the victims on Murder She Wrote. To be fair, if you take a really long and deep whiff, you might catch a tiny bit of of a chemically scent in the back of your throat–but it's truly negligible. But if you are sensitive to fumes and don't use nail polish because of the smell of the remover, get ready for red nails ALL THE TIME, because it's on. This stuff does NOT smell like remover.
Why use anything else?. Pick it up for yourself in the fancy bottle (shown) for $16 or in the brown plastic bottle, with no crystals, for $10.
It's totally 2012 to have a scentless polish remover experience.
G2 Organics Odorless Nail Polish Remover is available at g2organics.com.
Like this post? Don't miss another one!
Subscribe
via my RSS feed.