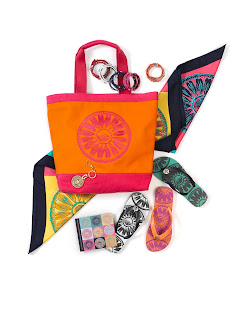 Happy Monday, friends!
I've got three giveaways today, so get excited. To get info on how to enter this one for a Tory Burch CD, see the end of the post.
Today, October 18 through October 22 is National Women's Business Week. Fashion fave Tory Burch is a supporter of business women (as am I, hence why I order a Business Women's Special as often as I can in honor of Romy and Michele). In 2009, Tory launched The Tory Burch Foundation, which offers economic opportunities for women and their families in the U.S.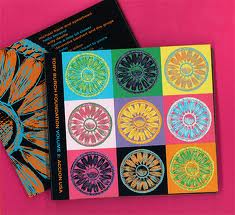 In honor of National Business Women's Week, I'm partnering with Tory (along with many other beauty and fashion bloggers) to share information about her foundation and items she has created (see photo above of the collection), he proceeds of which benefit the foundation to finance women's goals. The logo for the foundation is a sunflower, Tory's favorite bloom and based off of a pendant her father once gave her mother as a gift (and now Tory wears it). 
How to enter
Want to win one of the Tory Burch Foundation CDs? Simply leave a comment on this post by 11:59pm today, October 18 and you're entered! U.S. residents only. The winner will be contacted by Tuesday, October 19.

Best of luck, gals.
Like this post? Don't miss another one! Subscribe via my RSS feed.