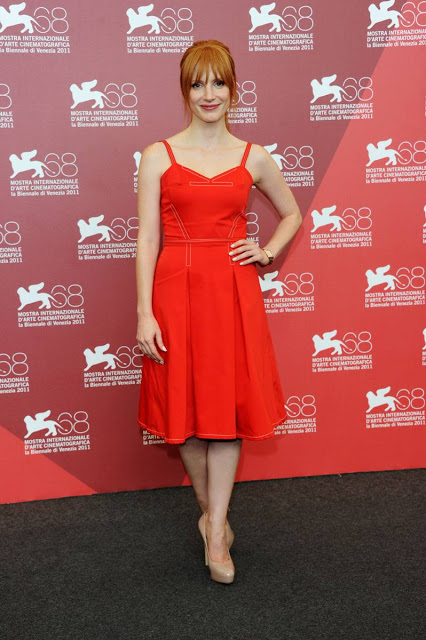 I'm straight up enchanted by Jessica Chastain. Was she not DARLING in The Help? And her red hair is absolutely to die. Check out her simple, lovely persimmon cotton Carolina Herrera dress paired with nude patent heels she wore at the 68th Venice International Film Festival for the Jaeger-LeCoultre Glory To The Filmmaker Award and Wild Salome photo call on September 5th, 2011.
Flawless.
What say you about Jessica Chastain's dress?
Like this post? Don't miss another one! Subscribe via my RSS feed.