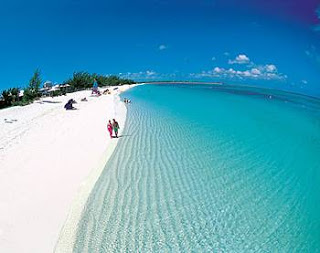 Friends, that image is no joke. Turks and Caicos is NATURE's Photoshop. I've never seen a turquoise like that in a Crayola 94-pack, let alone in real life. The beach is the best I've experienced–clear, sieved white sand and not one questionable THING in the water with you. No seaweed, no jellyfish, not even a harmless conch, the local culinary delight. Read on for more details of the vaca…
My friend Tamar and I enjoyed a gals' getaway at the quietly luxe Villa Del Mar, a relaxed villa community in Grace Bay in Providenciales, Turks and Caicos Island. A deluxe studio(which never felt too small, BTW) is an affordable $195 per night. Included in the price is an inaugural rum punch (or RP, as we referred to them), a Friday night party of unlimited RPs and chips (yum yum yum!) and breakfast every morning. The Wolfgang Puck coffee replenished each morning was some of the best java I've experienced.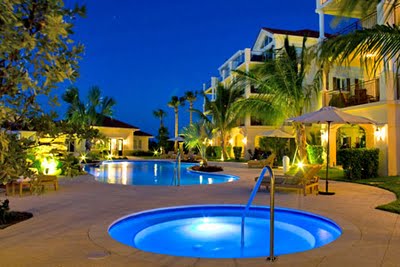 We ate at two amazing restaurants: Coco Bistro (where I shadily shared about $10 worth of my glamazing salmon dish with an adorable resident cat named Coco, obv) and Somewhere Cafe. I recommend both. The former is a fancy evening spot that features cavernous palm trees that give it a The Blue Lagoon feel (if Brooke Shields and Christopher Atkins were able to dine on conch ravioli whilst being shipwrecked). The latter is perfect for mid-beach day munching. The fish tacos are to die. 
The local people are wonderful and New Yorkers will appreciate the sparsely populated hotels and beaches. We frequently were the only people at our pool (even during prime time hours!) and the beach was practically desolate. I hesitate to even TELL you how fabulous it is there for fear that too many people will go. (But you should, just not when I'M there). Turks and Caicos is divinely relaxing. 
Disclaimer: I paid for this vaca with my own cash money. 
Like this post? Don't miss another one! Subscribe via my RSS feed.