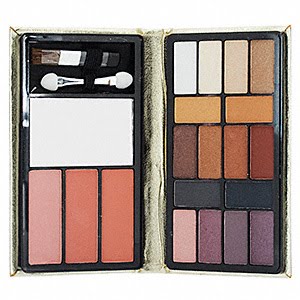 What better way to say "Thank you for being a friend" than this gleaming leather encased palette (cleverly named by Napoleon Perdis the Golden Girl Palette–$45) in which resides 16 gorgeous shadows and three beautiful blushes, a fabulous mirror and applicators. The metallic array of shadows yields a googolplex of color combinations. The gal on the receiving end will no doubt be wowed by the shadows' finely milled, blendable texture.
I'd save it for your most stellar sidekick. You know. The one to whom you can sing the Miami is Nice (so I'll say it THRICE) song and she'll get it:
THAT friend.
The Napoleon Perdis Golden Girl Palette is available at dermstore.com.
Like this post? Don't miss another one!
Subscribe
via my RSS feed.