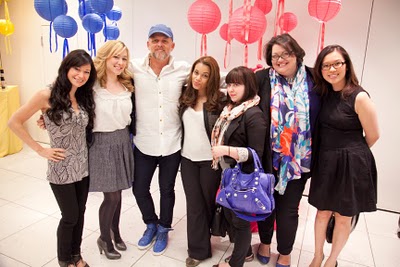 The other day, I attended an event to celebrate Pantene's New Solutions line. A bunch of bloggers got to learn all about the science behind the new line of products AND have our hair washed/blown-out using the new products. I loved the results: My color-treated hair felt moisturized, without compromising volume. We also got to catch up with one of my fave stylists to the stars, Danilo. He's the man behind a great many manes in Hollywood, most specifically the fabled strands of Gwen Stefani. That's him, pictured above with (L-R) Jeannine, myself, Roselyn, Dina, Sarah and Carolyn. Let's discuss why exactly our collective haistyles look so fly, 'kay? 



This year, the brand focused on hair's unique inter-fiber relationships, a critical factor in product performance that influences how ingredients work on hair. Armed with this info and using tools NASA used to study the surface of Mars (!), Pantene reinvented its entire structure. New Pantene includes an updated ingredient list, tailored systems, new packaging and new fragrance.  This is the first change Pantene's made in a decade.

To ensure they had the right formulas, Pantene created 600 prototypes, and tested among 20,000 women worldwide to understand the key ingredients needed to deliver measurable end-benefits for each structure. In addition, more than 500 technical tests were completed in Pantene labs.
 
But most importantly, new Pantene Solutions lets you choose products that fit both your hair type and your desired end look. Can you believe it took the world this long to be able to create a shampoo for someone who wants volume but ALSO WANTS TO PRESERVE HER COLOR? I'm pretty sure that's nearly… everyone.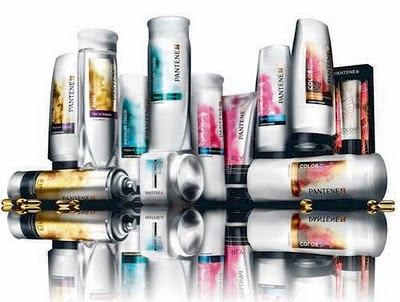 The new collections include:
•    Pantene Pro-V Fine Hair Solutions in three versions: Flat to Volume, Dry to Moisturized, Fragile to Strong (To ensure long-lasting volume, the line is created with polymers to hold volume in place)
•    Pantene Pro-V Medium-Thick Hair Solutions in four versions: Frizzy to Smooth, Breakage to Strength, Dry to Moisturized (Medium/thick strands have twice as much protein than fine!)
•    Pantene Pro-V Curly Hair Series in two versions: Curls to Straight, Dry to Moisturized (Designed to mitigate the results of increased heat damage, compared to other types of hair–curly gals are notorious for epic amounts of flat or curling iron use)
•    Pantene Pro-V Color Hair Solutions in six versions: Color Preserve Shine, Volume, Smooth, Blonde Expressions, Highlighting Expressions, Brunette Expressions (Finally, there are now versions for those who want shine, smoothness or volume)

What do you think of the new Pantene? Will you try it? 


Like this post? Don't miss another one!
Subscribe
via my RSS feed.