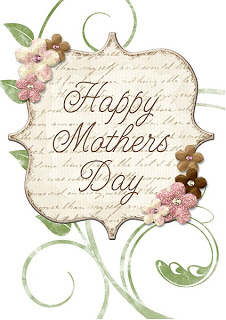 By Carol (my mother)
Not long ago, my daughter wrote about her inspiration, her 90 year-old grandmother.  To use an old Motown phrase, I hereby second that emotion.
She is a rare being, my mother.  An old soul and a Pisces, she is full of contradictions. Perhaps it is her Pisces' fishes, swimming in different directions. She would rather die than speak in public, but she adores having company over and is the most hospitable hostess imaginable.
A former R.N., she is highly competent but doesn't believe she is, and is utterly self-deprecating.  She doesn't take a back seat to anyone, in my book, yet that's just what she'll rush to occupy, if you don't stop her.  She always puts everyone else ahead of herself–something I've fought with her about for years. But she persists.  (She doesn't listen to me, obviously.) She is totally self-sacrificing yet without the slightest trace of martyrdom.
Naturally artistic and a dreamer, with a gift for writing, sketching, and interior decorating, she is also eminently practical and sharply focused when she needs to be. For example, she is able to navigate the intricacies of insurance, mortgages, and other left-brain terrain with aplomb, leaving her daughter in the dust, with her eyes glazed over.
Always informed and opinionated about current events, she routinely discusses politics by the hour, often with my brother in California (she lives in Pennsylvania).
She is the matriarch of two families, her own and my late father's, and takes her responsibilities seriously.  She truly keeps the families together, with her sincere inquiries and of course those frequent dinner parties.
In all her interactions with others, she has a delicacy and restraint that is unusual and appealing. But lest this sound too treacly, she also has an unorthodox sense of humor.  For instance, she thinks it's hilarious when my husband and I argue and will typically laugh her head off–it's one of her favorite events.
Another of her preferred pastimes is to go to art exhibits.  Last week we took her to the Philadelphia Museum of Art to see "Picasso (her favorite painter) and the Avant-Garde."  She enjoyed it and, as always, she was fun to be with. This woman is perennially young!  She is upbeat and energetic and infinitely adaptable. She is also stunning to look at, her chiseled cheekbones making her a silver-haired, blue-eyed version of Queen Nefertiti. (Here I know she will protest vociferously, embarrassed, but Mom, that is how I see you!)
Truly, I've sung only a fraction of her praises. Happy Mother's Day, Mom, and a Happy Mother's Day to all of you. 
Like this post? Don't miss another one!
Subscribe
via my RSS feed.