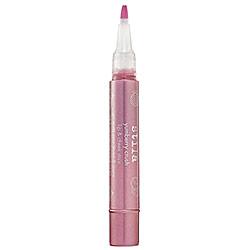 Happy New, dolls!
So, beauty news: Stila's various and sundry "crushes" are my favorite stains of all.
The brand's latest iteration, Yumberry Crush, has me chomping at the BIT. This personalized, sheer, mid-tone pink hue for gorge flush. And get this: Yumberry fruits boast the highest amount of the most potent antioxidants (OPCs, Oligomeric Proanthocyanidins) and are known to be 50 times stronger than vitamin E and 20 times stronger than vitamin C.
AND. I love a berry that sounds fictional. For that matter, I also love an ACTUAL fictional berry. Snozzberries? Whoever heard of a snozzberry?
Right.


Like this post? Don't miss another one!
Subscribe
via my RSS feed.