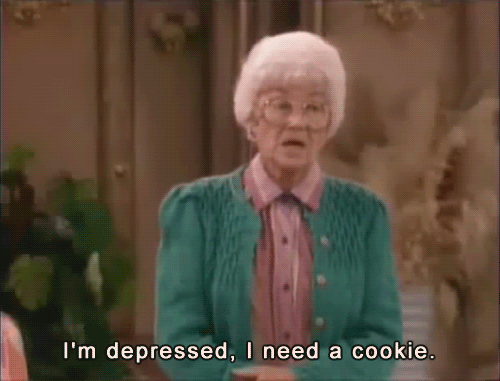 2020 can't come soon enough! In a few years, a Golden Girls cookbook with recipes inspired by the classic show will be released.
While we're waiting for 2020, we can get in fighting shape with this 5-move battle rope workout.
But when will I find the time to do this intense workout, you ask? Well, read how this one woman pulls off working out during her lunch break. Her article tackles all the common concerns including sweating and how to make time to eat lunch.
Research supports interrupting you workday (commonly spent sitting in one place) with physical activity. The experts over at the National Institute of Health (NIH) say it's a myth that physical activity only counts if you do it for long periods of time; they actually recommend building short bursts of exercise into your day. Read more about the myths about nutrition & physical activity that the NIH is debunking.