I've become a big fan of ORLY. Their nail colors are stunning and their collections are always exciting. Here are my top 5 ORLY products in no particular order.
*We're committed to transparency. Products marked with an asterisk were given to us to try by the brand. As always, all thoughts expressed on Rouge18 are our honest opinions.

Nothing sours my day like a broken nail! Luckily ORLY has the perfect solution for a no-fuss nail repair. You simply apply a swipe of the glue included in the kit over the break and surrounding area, dip your nail in the powder, and let it dry for a few seconds. You can then file it as desired and apply your nail polish as normal.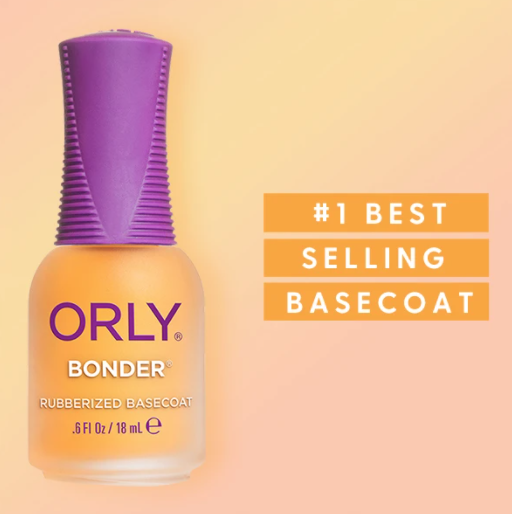 2. ORLY Bonder Rubberized Base Coat
I am embarked on a yearlong experiment testing all of my base and top coat combinations to see what the best combo is for longevity and shine. While the experiment is still ongoing, I can give you a little sneak peek that preliminarily, the ORLY bonder base coat is my favorite base coat I've tried. This base coat bonds to your nail and to the polish to keep your mani on for longer.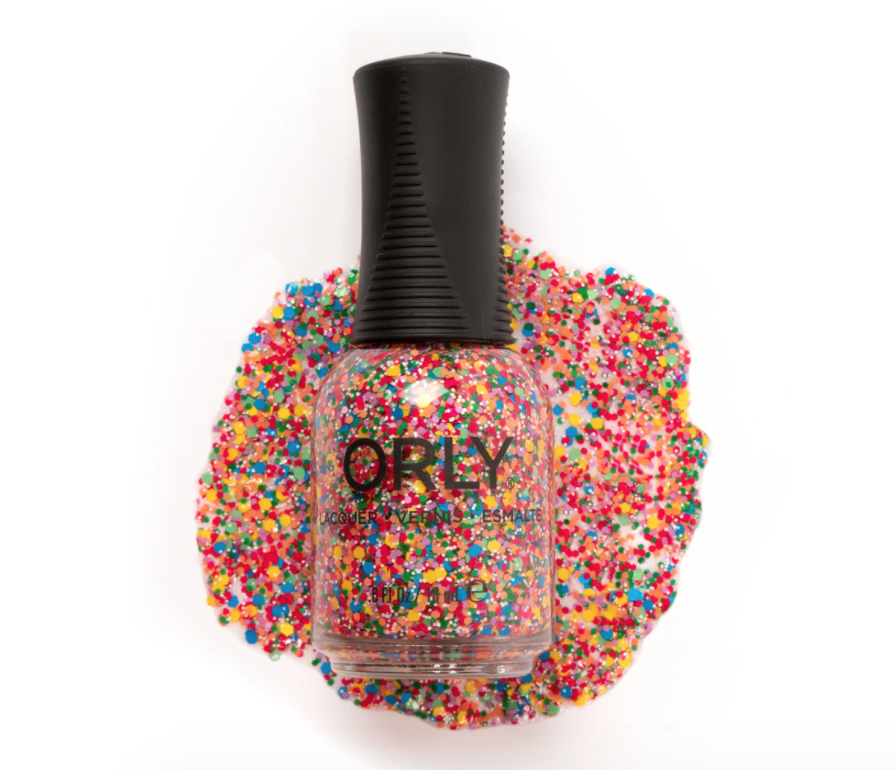 3. *ORLY Nail Lacquer in 'Turn It Up'
Turn It Up is a party in a bottle! This rainbow confetti polish can be used as a topper over other colors or can be sponged on for an opaque standalone look.
4. *ORLY Nail Lacquer in 'Kick Glass'
I love a good effect topper, and Kick Glass is iridescent to boot! This polish worn on its own or over a base color gives a cool stained glass effect.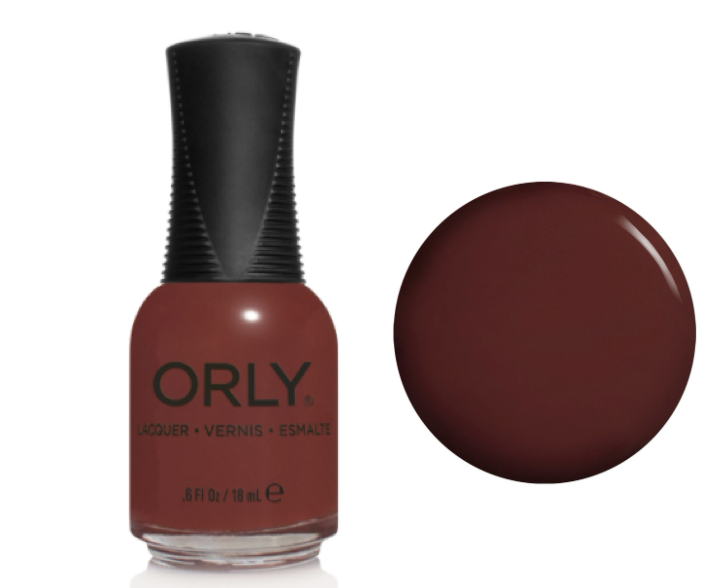 5. *ORLY Nail Lacquer in 'Penny Leather'
Penny Leather is the perfect red-toned brown crème shade for fall. Plus, it compliments a wide range of skin tones.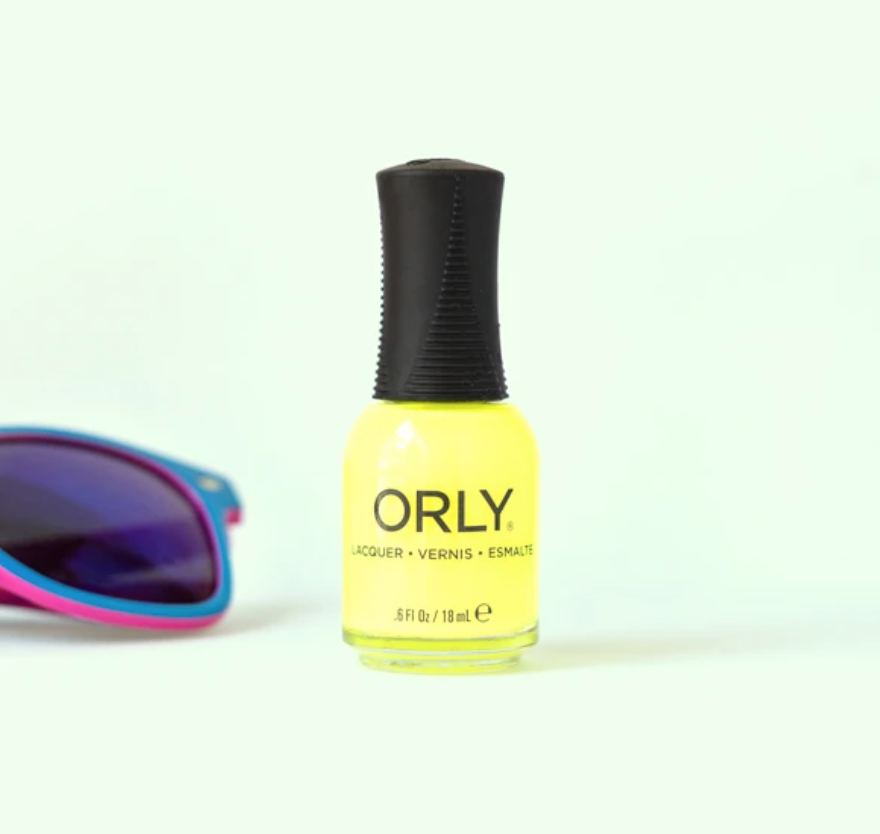 6. *ORLY Nail Lacquer in 'Oh Snap'
An opaque neon yellow polish that applies well is essentially a unicorn, but ORLY has done it. This polish applies great and doesn't need a white base to pop.
Can't get enough? Check out more Rouge18 nail stories here!