Indie beauty brands are creating some of the most exciting innovations and products in the industry. This series—Indie Beauty Spotlight—pays homage to indie beauty by spotlighting an indie brand that should be on your radar. Today's spotlight is on Ellen Lange, the brand behind the first at-home facial peel kit.
*We're committed to transparency. Products marked with an asterisk were given to us to try by the brand. As always, all thoughts expressed on Rouge18 are our honest opinions.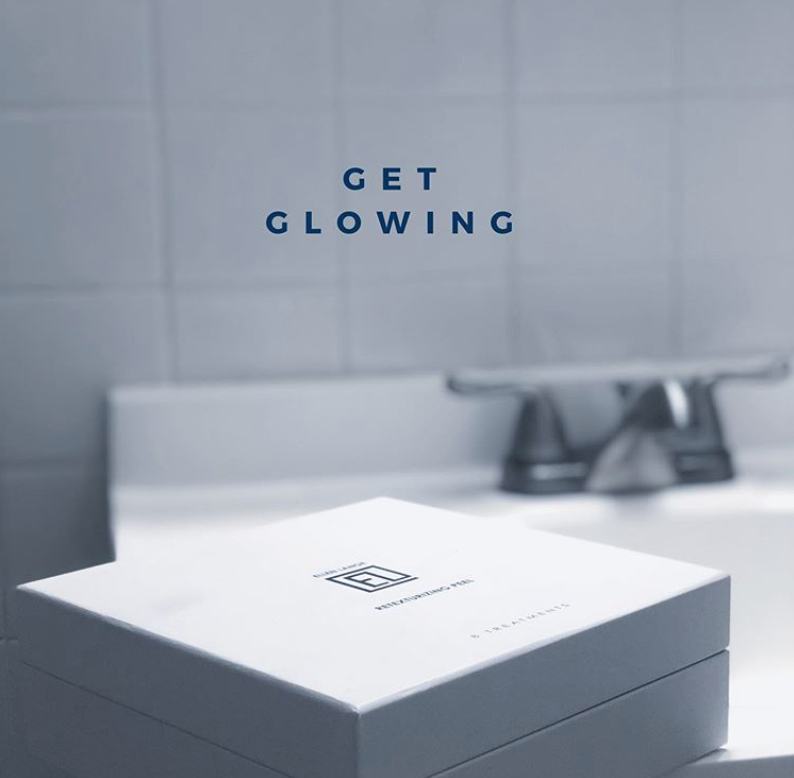 I first encountered Ellen Lange at the Indie Beauty Expo in NYC this year, when one of the brand reps demonstrated their peel on the back of my hand. Just comparing the before and after on my hands, I knew I needed to try it on my face.
First, some background: Ellen Lange, the Esthetician behind the eponymous brand, created the Retexturizing Peel*, the first at-home peel, in 1996. This peel system gives professional-grade results from the comfort of your home, in just three easy steps:
1. Peel prep: Gently massage the enzyme scrub for 30-60 seconds, for a deep clean. Leave it on for 1 minute, then rinse and pat skin dry.
2. Peel Accelerator Pads: Swipe one of the pre-moistened glycolic peel pads across your skin to balance your pH and deliver the first dose of the exfoliant. Let the solution to completely absorb into the skin.
3. Glycolic Peel Solution: Pump about 1 tsp. of the solution into the dispensing cup, and use the provided fan brush to apply to your skin. Let it sit for 4-5 minutes, then rinse off.
The peel contains a mixture of acids, including glycolic and lactic, delivered transdermally for heightened glow and exfoliation. The peel is also clinically tested, Leaping Bunny certified, and the recipient of the Allure Beauty Award.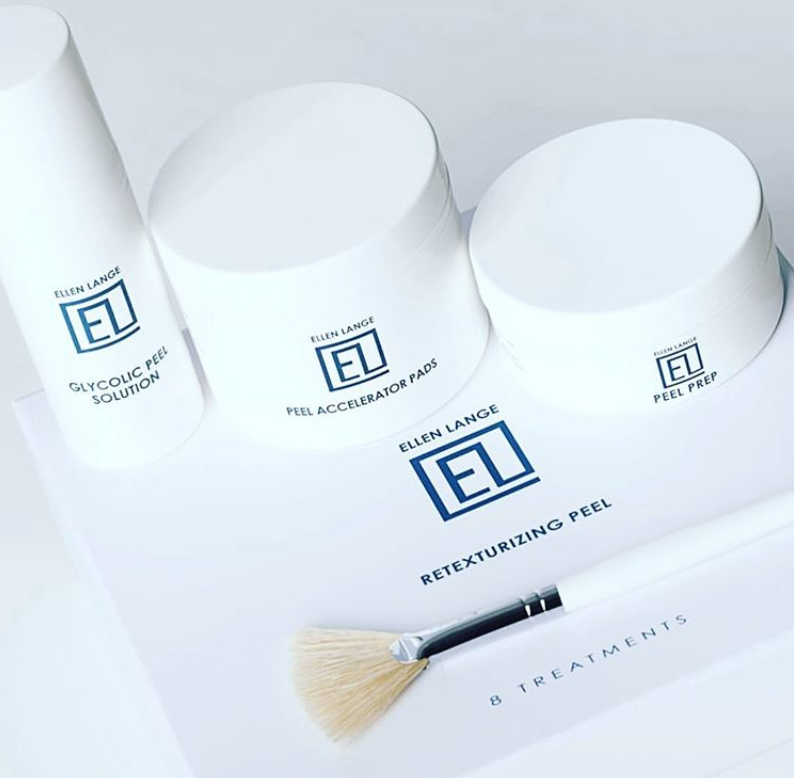 I've used the peel kit 4 times over the past month or so, and I'm absolutely loving the results. This peel even made it on to my list of 5 Skincare Products That Give Me Overnight Results. The experience of using the peel is one of luxury. As the peel is only to be used once a week, I highly recommend using as an opportunity for an indulgent self-care night. I love that the kit includes a fan brush and dispensing cup so I don't have to get my hands too dirty. Plus, what's fancier and more luxurious than a fan brush?
After just one use, the Retexturizing Peel transformed my skin. The next day, my skin was so much smoother and clearer. I always look forward to using this peel because I know I can depend on it to give me great results. Plus, even though it's a powerful peel, I don't experience any burning or tingling.
If you're looking for professional results without the cost of a weekly facial, the Ellen Lange Retexturizing Peel Kit is for you.