Indie beauty brands are creating some of the most exciting innovations and products in the industry. This series—Indie Beauty Spotlight—pays homage to indie beauty by highlighting an indie brand that should be on your radar. Today's spotlight is on Bawdy Beauty, creator of the original butt mask.
*We're committed to transparency. Products marked with an asterisk were given to us to try by the brand. As always, all thoughts expressed on Rouge18 are our honest opinions.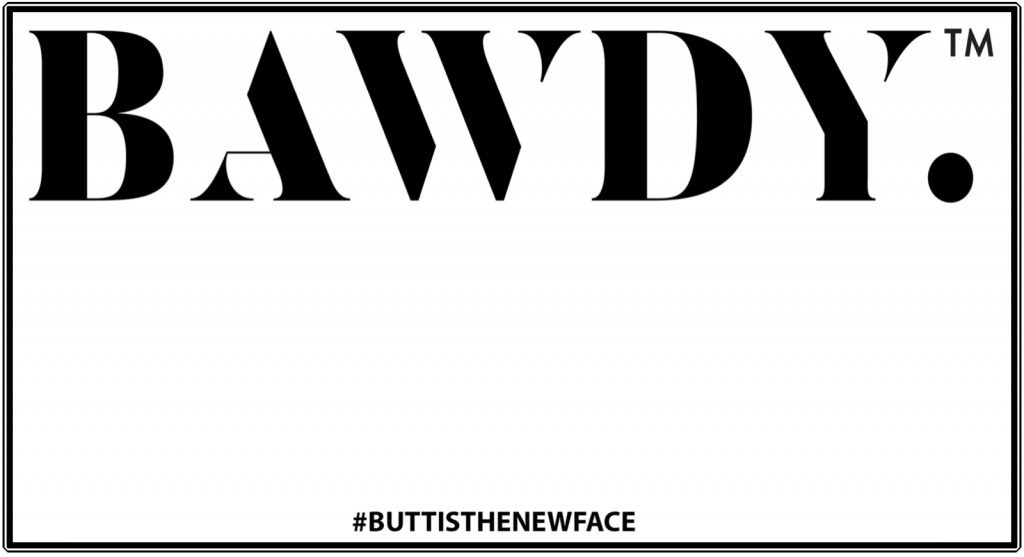 I first learned of Bawdy Beauty at the Indie Beauty Expo NYC this year. I met with the lovely brand founder, Sylwia Wiesenberg, the fitness guru behind the Tonique Method. Her latest endeavor is an exploration of the oft neglected world of butts. When I asked her why she founded Bawdy Beauty, a brand that makes sheet masks for your butt, she told me that she wants to serve a niche market and help people express themselves and celebrate their bodies and butts. Sounds like a worthwhile pursuit to me!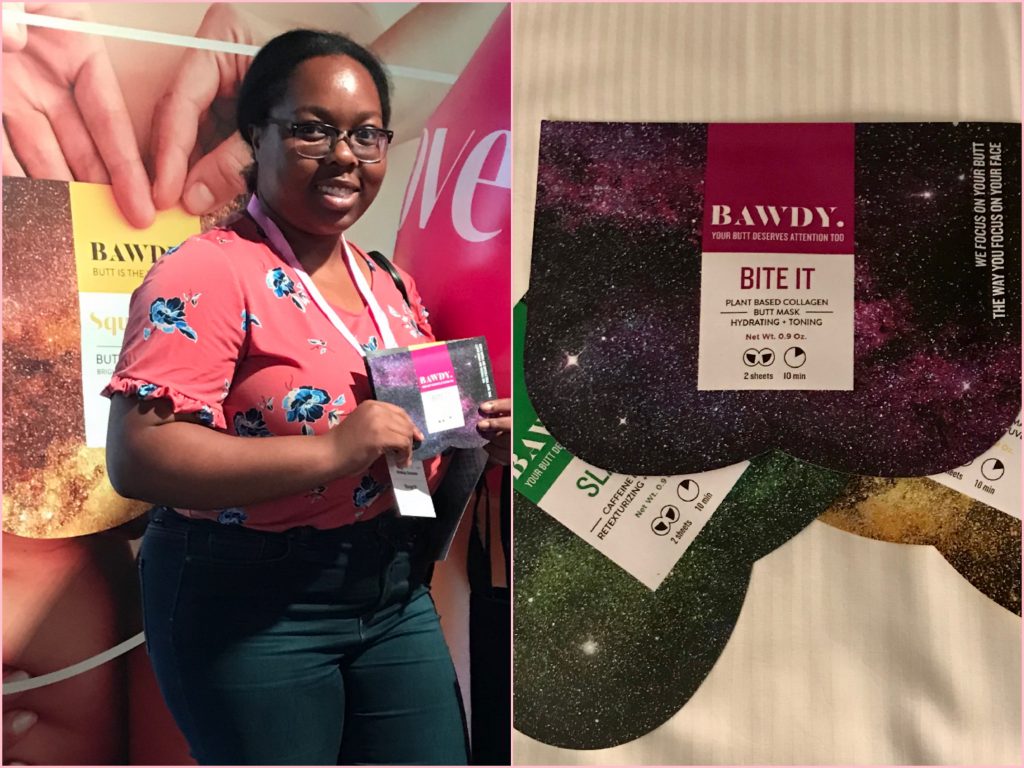 Naturally, I had to try this butt sheet mask out for myself. I buckled in for a night of pampering, starting first with a warm shower and body scrub. I loaded up Netflix on my computer and laid on my bed for 10 minutes while the Slap It Retexturizing + Detoxifying Butt Sheet Mask* worked its magic.
As with using a sheet mask on your face, this sheet mask left my skin feeling soft and ready for moisturizer. Unlike a typical face sheet mask, these masks are a bit dryer, which helps prevent and messiness.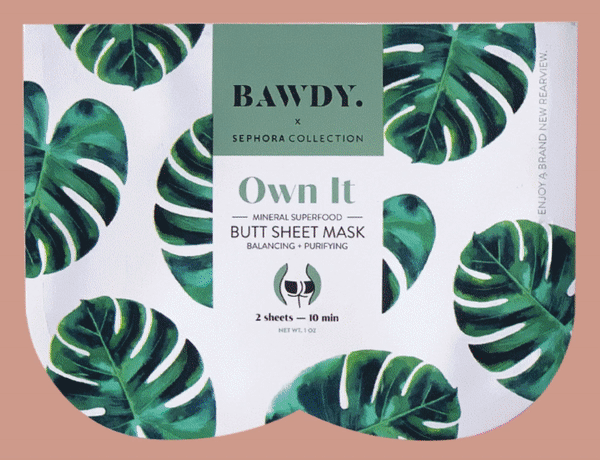 Keep a close eye on Bawdy Beauty, because I have it on good authority that there are some exciting new products coming soon (CBD Butt Balm anyone?). Plus, their products are vegan, cruelty-free, and non-toxic.