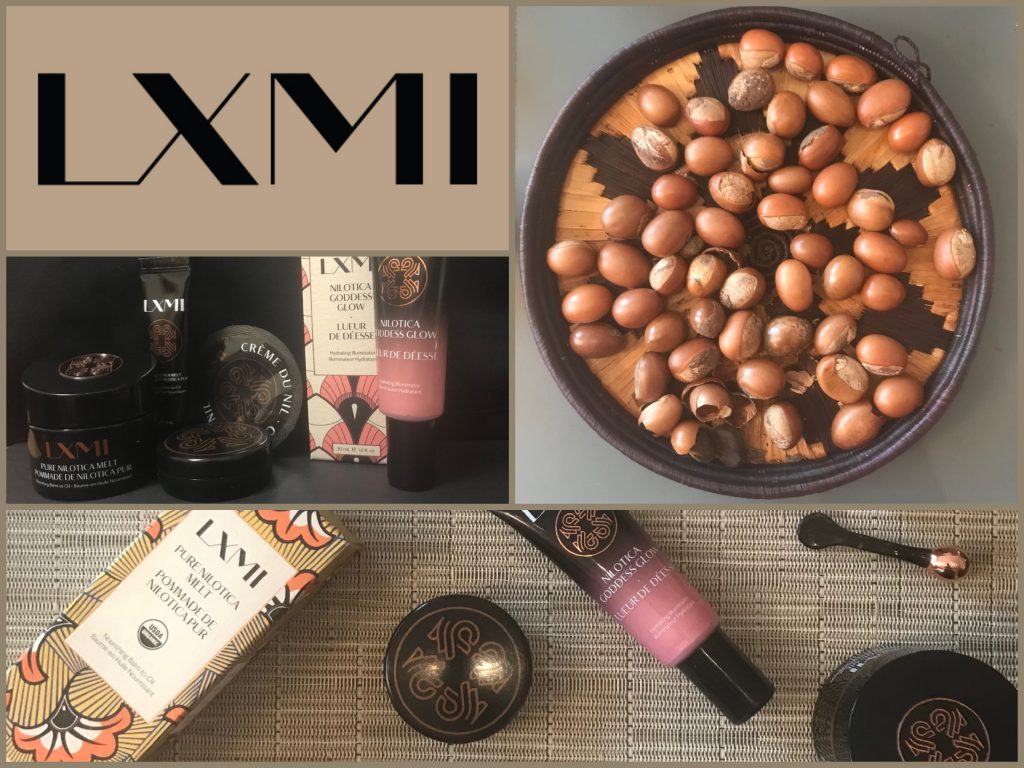 LXMI (pronounced "luxe-me") is a skincare brand whose entire collection features a key ingredient: Nilotica. Sourced from East Africa near the Nile River, Nilotica is an heirloom shea nut varietal. This organic superfood is rich with Vitamin A, Vitamin E, catechins, and essential fatty acids. All of the products feature cold-pressed, untreated Nilotica, are great for dry or sensitive skin, and can help reduce the appearance of fine lines.
Some of my favorite products from LXMI's collection are the Pure Nilotica Melt, Nilotica Lip Melt, and Nilotica Goddess Glow. The Pure Nilotica Melt is a balm-to-oil that contains only one ingredient: unprocessed, cold-pressed Nilotica nuts. You can use it anywhere you want added moisture. The lip melt is also 100% natural and adds much needed hydration to lips. Finally, the Goddess Glow is a hydrating illuminator in rose gold. You can blend it with foundation or moisturizer for all over glow or just apply to the cheekbones, bridge of the nose, and cupid's bow as a highlighter.
Not only are LXMI's products great, but they also give back to the community in the sourcing of their products. The brand supports "conservation incentives in wilderness areas through fair trade and organic suppliers". Most impressively, LXMI employs low-income women in Uganda to harvest the Nilotica used in the collection. These women are then able to reinvest their income in their communities to support education, health, and housing.