Don't call it a comeback, but the scrunchie has officially returned! The original scrunchie brand, Scünci, brings us several variations on the theme with a new line of bow tie scrunchies and mini scrunchies to add to the OG scrunchie design.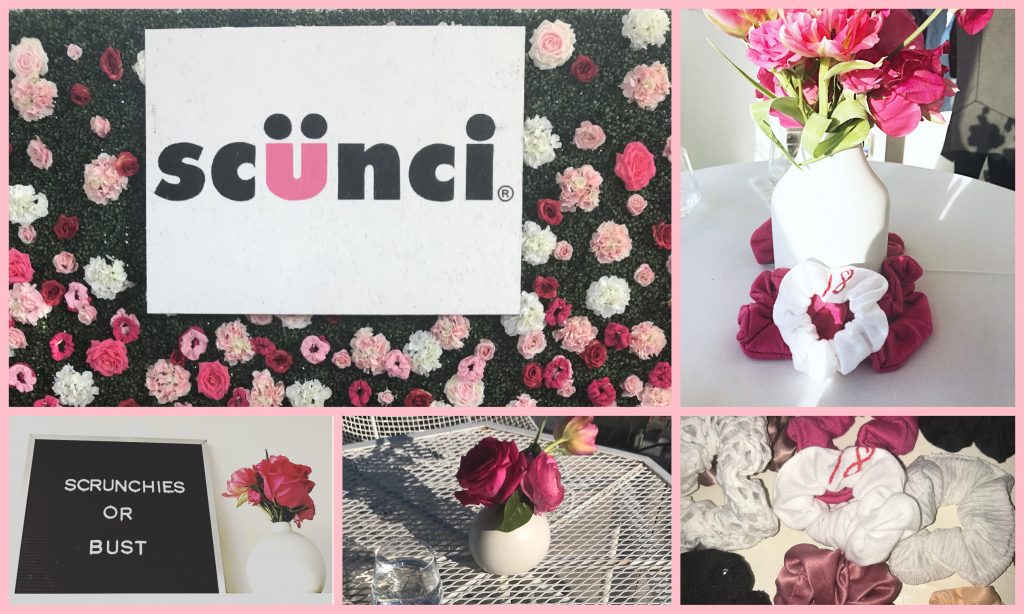 If you're looking for ways to incorporate scrunchies into your hairstyles, celebrity hairstylist Laura Polko demonstrates three styles for different occasions. My personal favorite is the side stunner (which Polko can be seen demonstrating in the photo below).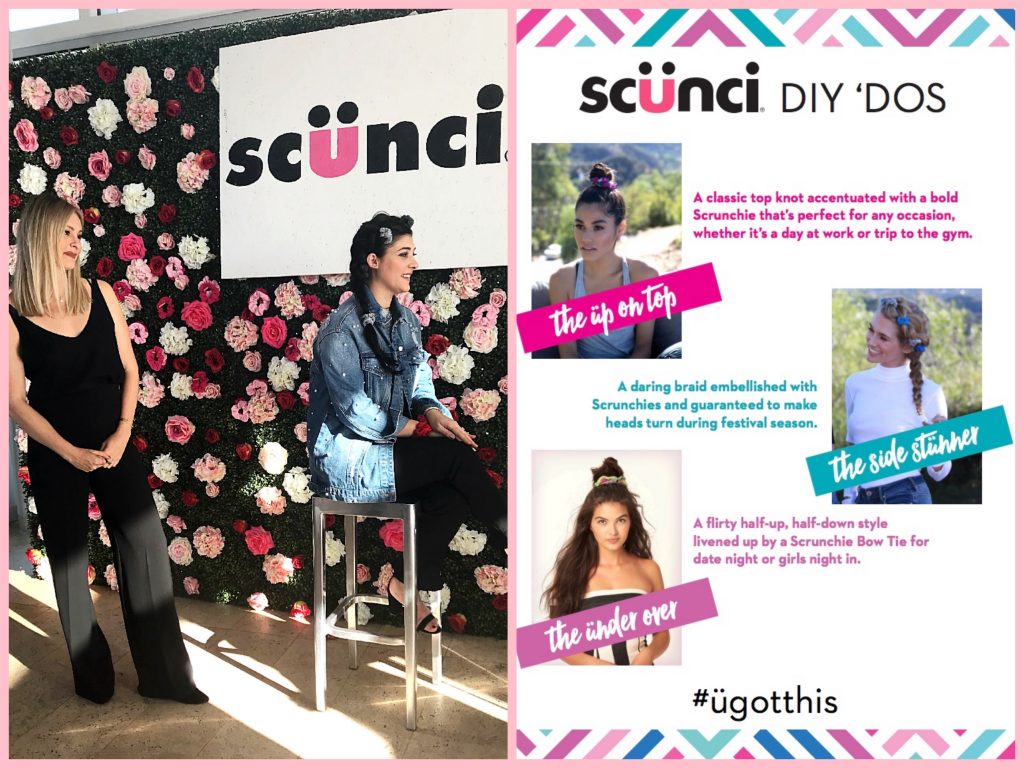 Not only can you elevate your style by adding a scrunchie or two, but you can elevate your scrunchie with some DIY embellishments. Sure, scrunchies are great on their own, but pins make anything better. Adorn your scrunchies with studs, rhinestones, iron-on patches, and whatever else your heart desires for a personal touch. Calligrapher Sam Teich even created a personalized Rouge 18 scrunchy for me (pictured below on the left).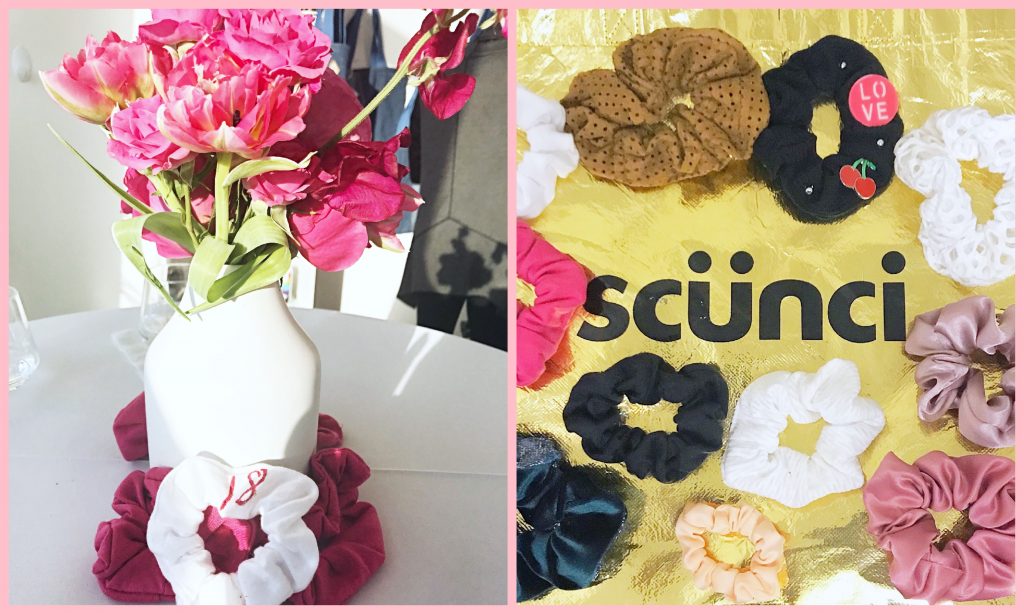 So dig up your old scrunchies, get some new ones, and style on!