Primping All Over The World is a series featuring beauty customs I learn about in my travels. It's all very Margaret Mead.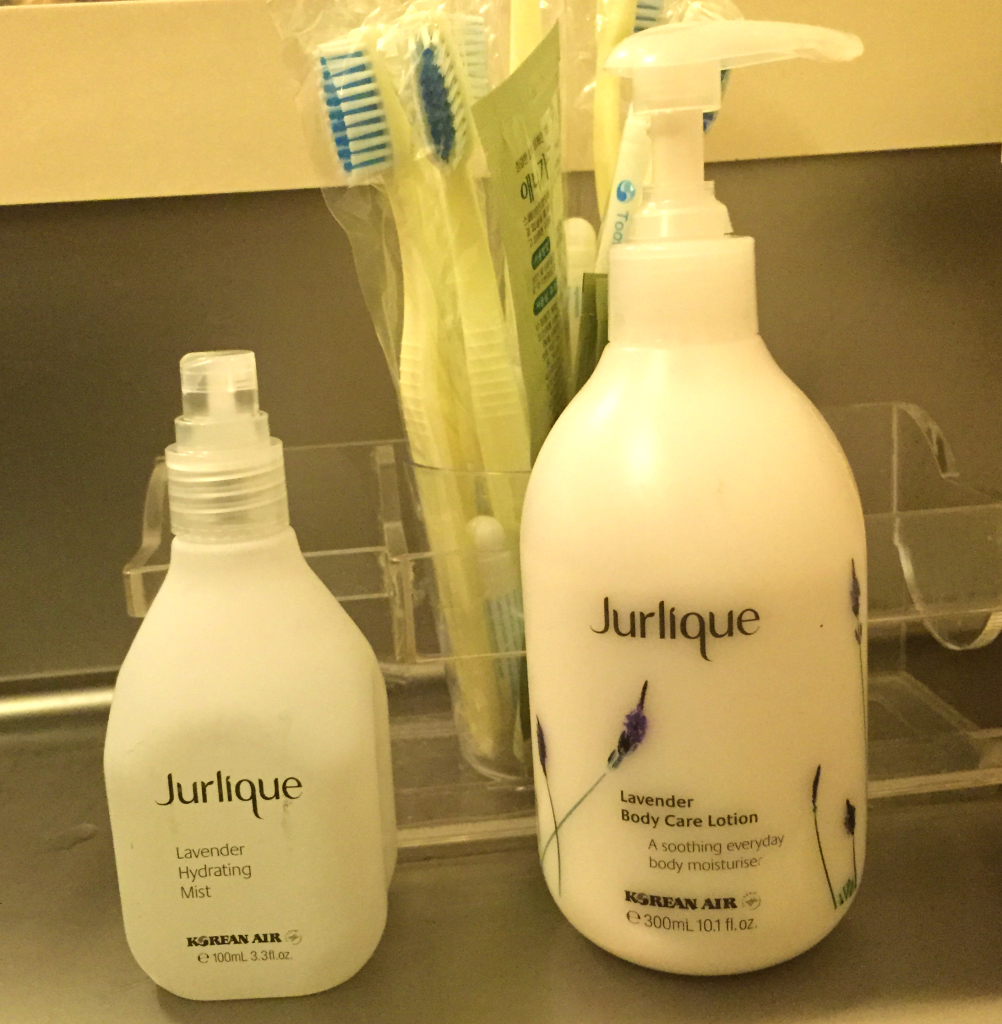 It seems the go-to product available everywhere in Korea is facial moisturizer and — BONUS — Jurlique face mists! On Air Korea, both from New York to Seoul and from Seoul to Bangkok, I noticed the bathrooms equipped with for-real facial skin care. I snapped this pic on my Bangkok flight; it's a brand called Charmzone. Yesterday's flight boasted a L'Oreal Paris emulsification. And Jurlique to spritz on mid-flight at your whim? These Asians know how to LIVE, that's all I'll say. Their commitment to anti-aging and hydration is real and deep, as the great Grace Adler of Will and Grace once referred to Jews' love of chicken.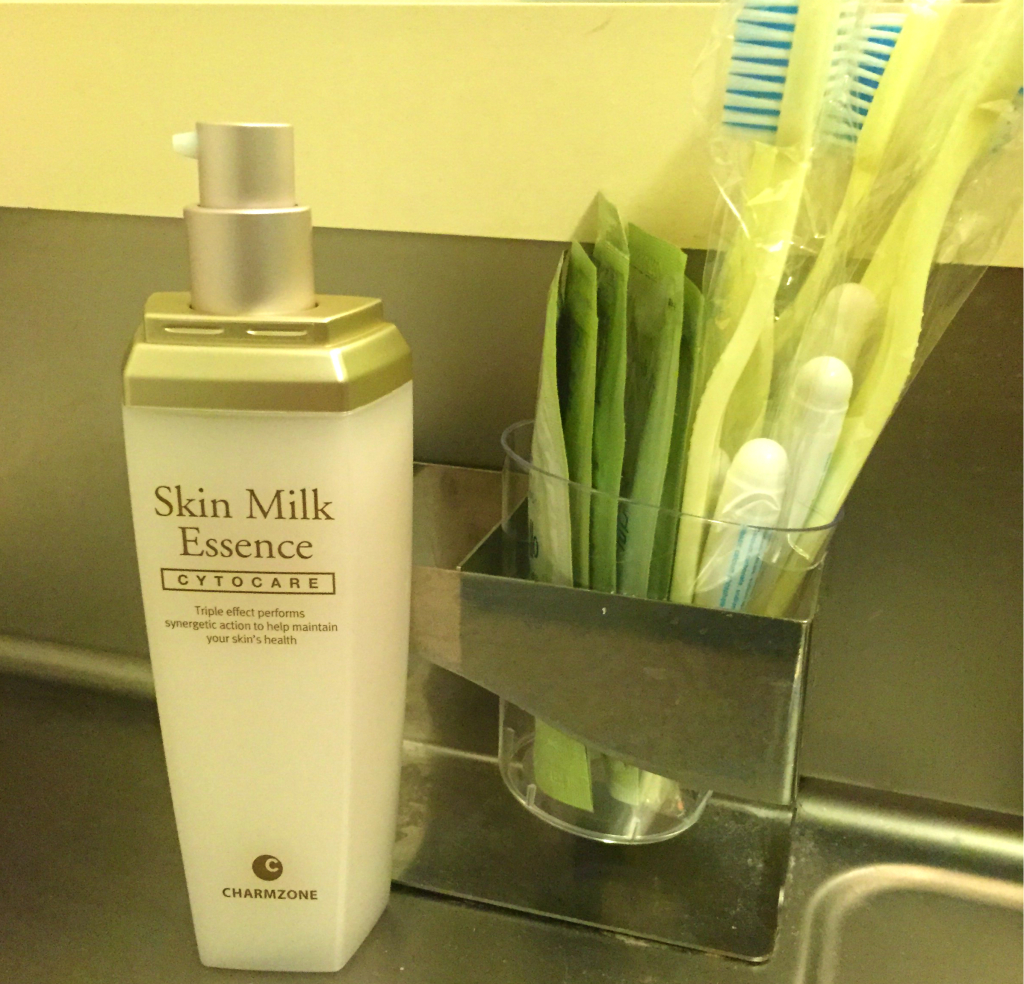 The few days I spent in Seoul were incredible. I had a second layover on the way back, where I did the bulk of my beauty shopping. I was surprised at how familiar this country felt, considering I've never even been to Asia, let alone Korea. It felt like Koreatown in NYC, just bigger. The cultural adjustment was minimal and the beauty offerings are plentiful. And the food! I ate my weight in kimchi (even for breakfast) and the seafood pancake I ate when I was there gave me LIFE, friends.