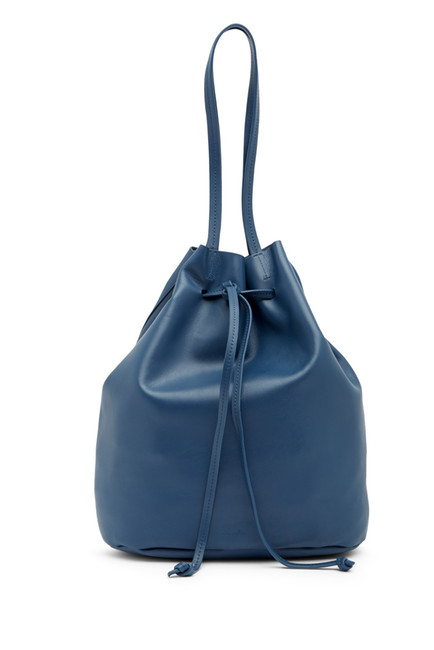 Steven Alan Dylan Drawstring Leather Tote ($189) in unexpected navy, it's a sick price for a good-sized all-leather tote that boasts good structure, while being small enough to not make you a hassle on New York City streets. It comes in black and a gorgeous millennial pink, too.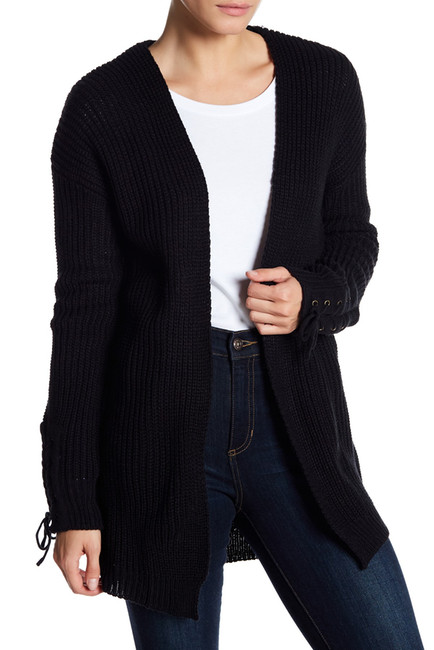 Ten Sixty Sherman Lace Up Sleeve Cardigan ($30) A packing must-have for literally any trip, I bought this to don on the flight but also in lieu of a jacket when suitcase real estate is at a premium. Never check luggage, friends. The cute lace-up detailing adds interest, plus the cotton works for a multitude of climates.
rag & bone/JEAN Striped Dress ($90) This dress is infinitely useful in the summer or under a cardigan or leather jacket in the cooler months. It packs up to nothing and is ridiculously flattering.
And buy earrings to go with them at Free People.