Who else is psyched for the return of "Star Wars" in our lives? I have tickets for Thursday night at 7:30pm. Hairstylist Robert Vetica created the look for Daisy Ridley Saturday night for the red carpet premiere of 'Star Wars: The Last Jedi' using Leonor Greyl products. Here, the beauty breakdown, in his words.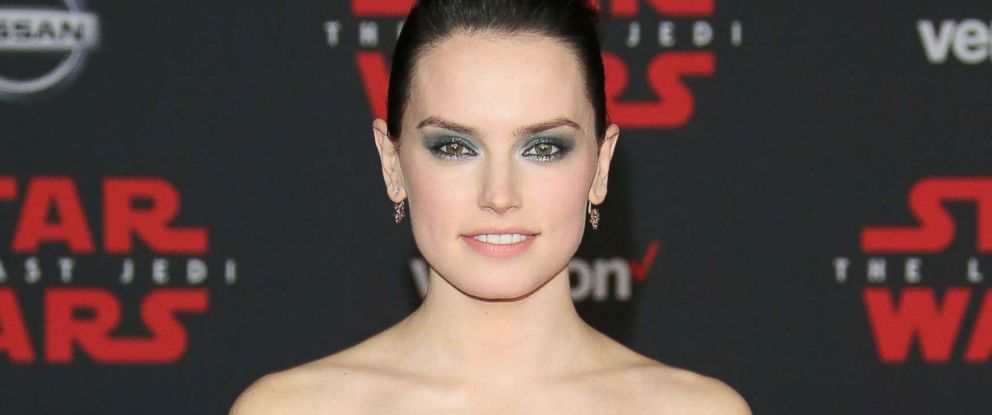 "This hairstyle looks very intricate because of the way it's knotted, but it's not! It's very simple; I didn't need a hair dryer or heat tools.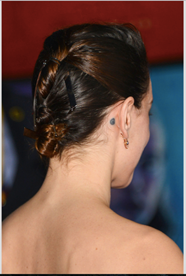 The hairstyle is actually made from three ponytails that come together down the back of her head. The key to a good updo is the foundation. So I started by using Leonor Greyl Voluforme styling spray andLeonor Greyl Mousse au Lotus Volumatrice styling mousse. Together, they give hair just the right amount of stiffness and strength. The mousse  is amazing because it's so light on the hair.
Next, I divided the hair into three sections: two sides and the top. I used a fine-toothed comb and the end of a teasing brush for precision. To pull back the sides, I used Daisy's eyebrows as a guide for placement, and I used clips to temporarily secure the hair. I gathered the remainder of the hair and pulled it straight back to create and secure a sleek ponytail just behind the crown of her head, being sure to leave some deconstructed volume up front.
Then, I created a second ponytail by taking hair from the sides, gently twisting it, and wrapping it around the first ponytail. I tucked the first ponytail underneath the two sections of the second one, which helped create a clean finish. To continue, I repeated the process with a third ponytail near the nape of the neck. The idea is to layer the three ponytails, then create a tight knot at the bottom and secure it with bobby pins.
I completed the look by applying Leonor Greyl Gel à l'Hibiscus styling gel on the ends, to reduce flyaways—and then generously spraying the style with Leonor Greyl Laque Souple to create lasting hold. The finishing touch? A Sylvain Le Hen hair accessory for metallic detail."