Mara Roszak, L'Oréal Paris Celebrity Hairstylist, did the hair honors for the gorgeous Brie Larson. Said Mara, "I wanted to give her a Veronica Lake, classic look, allowing it to feel loose and soft, yet allowing it to play off the gorgeous silhouette of her dress." Here, the beauty breakdown, courtesy of Mara.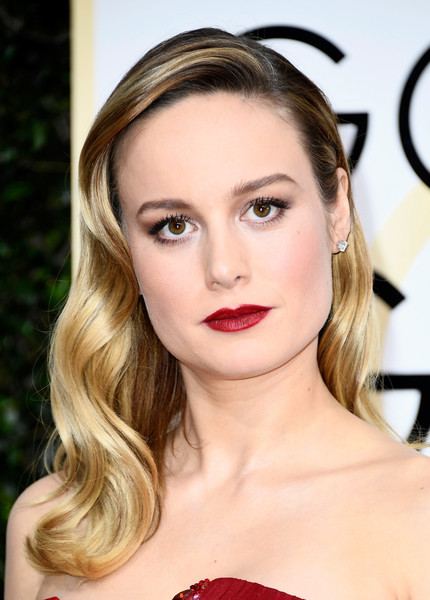 To start, Mara prepped Brie's damp hair with L'Oréal Paris Advanced Hairstyle BOOST IT Inject Volume Mousse ($4.99) for a nice foundation. She then parted hair to the side and blew it dry with a round brush.
Mara used pin curls and let hair sit with a spray of L'Oréal Paris Elnett Satin Hairspray($14.99). Once pin curls were removed, she softly brushed the hair.
She then followed with the ghd Professional Soft Curl Iron 1.25 Inch ($199.00) to loosely wave Brie's hair toward her face. She let curls set in pins to help hold an "S" shape with another spray of L'Oréal Paris Elnett Satin Hairspray ($14.99).
Then, Mara gently brushed out and spritzed hair with L'Oréal Paris EverSleek Frizz Finish Oil-in-Serum ($9.99).
She finished the look by sweeping her hair behind one ear and let the rest cascade down the opposite side.