Fusion Beauty makes one of my dare-I-say-favorite lip gloss plumpers, Lip Fusion, so I was excited to try their mascara. Will this mazzie make my LASHES plump?! With a little research, I found that this mascara is promising lashes that are "as strong as they are long." What makes them strong? An ingredient called Widelash. What's Widelash, you say? "Active ingredient strengthens each lash giving the appearance of longer, fuller, more dramatic lashes." Uh, HUH.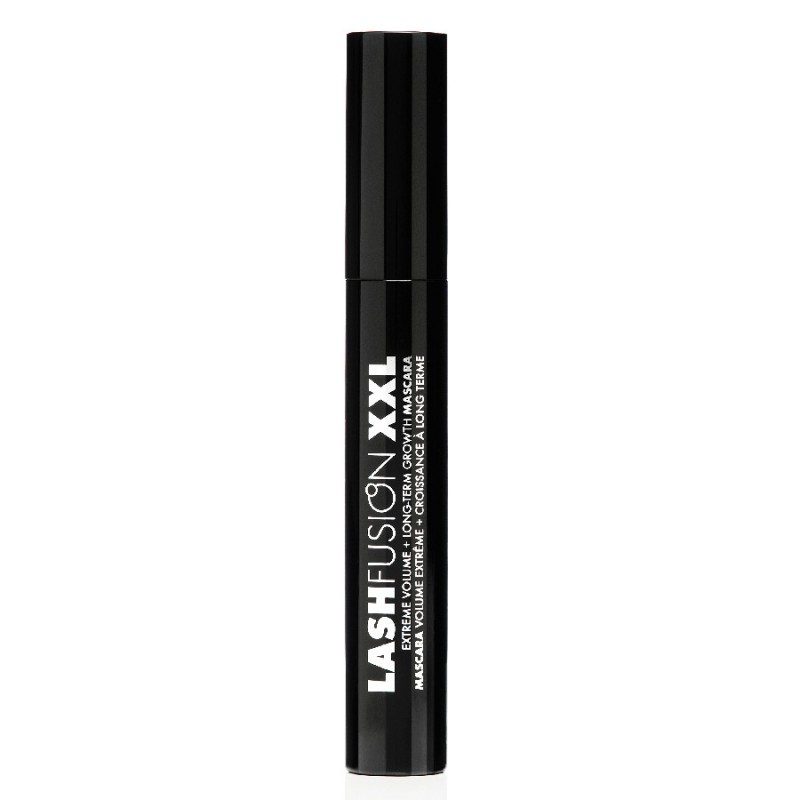 Skepticism aside, I dive into this plain black tube to find a fat teardrop shaped brush and a visibly rich formula.  One coat gives me super dark, super dense lashes with the tip of the teardrop keeping the tips of my lashes from squaring off.  The product builds nicely with a second coat and I had an almost false lash look.  I would say to not go overboard pulling it all the way through the lash to avoid clumps; just wiggle the brush at the base of your lashes for more bang. I greedily went in for a lunchtime touch-up and found my lashes were still hydrated and the touch-up just boosted the density of the color more than adding a lot of volume.
I def needed eye makeup remover because duh, it's waterproof but I'm still impressed with this mascara's immediate payoff.  The jury is still out on where Widelash is improving my lashes in the long-term BUT this is still one to buy.
—Ashleigh Ciucci