This week, Official Mascara Correspondent Ashleigh Ciucci lengthens her lashes with a Lancome mascara, Virtuose Black Carat. Here, here review.
Lancome mazzies are iconic in the world of lashes.  While I've never lived and died by Lancome mascaras, I can't deny their options when it comes to technology, brush shape, pay-off and wear.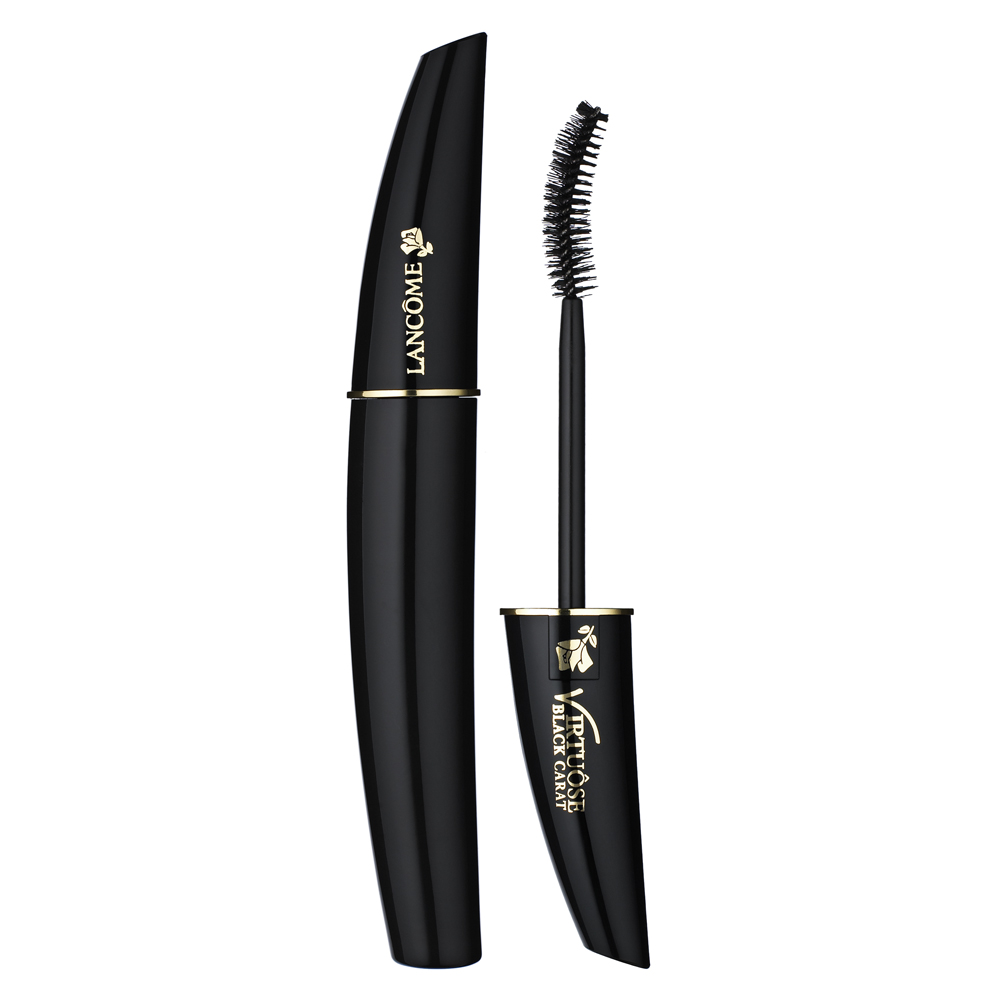 Their Virtuose Black Carat Mascara is their most-recent-mazzie I've gotten my grubby little paws on.  With a soft and fluffy curved brush, the formula grips easily to each individual lash.  With a super-creamy texture, there's lot of playtime so I can mold my lashes into the perfect lifted and curled shape.  When I applied my second coat, my lashes doubled in size with tons of flair and curl.  While there's isn't a ton of length, the curl and volume is more than enough.
The product is rich enough that I was able to add more drama with my afternoon touch-up without any brittle-ness or flaking.  On top of all this, it washed off easily with soap and water so you gotta know it's winner!  Buy this one!
—Ashleigh Ciucci