Celebrity hairstylist Creighton Bowman used Leonor Greyl products to create Julia Stiles' perfectly textured blowout and braid for the Las Vegas red carpet premiere of Jason Bourne on Monday, July 18th. Here, the how-to, courtesy of Creighton.
To prep the look, Creighton sprayed leave-in mist Tonique Hydratant all over Julia's towel dried hair to give the hair a "nice moisture balance in the dry desert heat."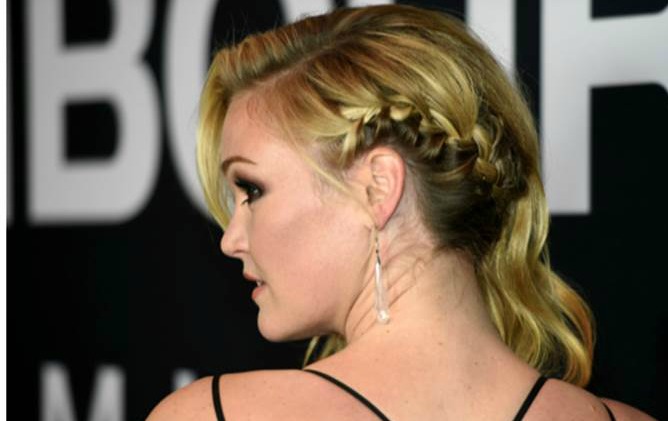 Creighton then applied a generous amount of Mousse au Lotus Volumatrice at the hairline and roots for lift and volume. Next, using a medium sized round brush, he blew out the hair in a classic blowout with extra volume and movement.
He then did a light spray of leave-in conditioner Condition Naturelle "for thermal protection and to help maintain the volume and texture." Using a large barreled curling iron, he put in random waves for "slept in next day texture."
Julia and Creighton decided they would create a messy braid to pull her hair to one side in front of her shoulder and secure it there.
"We pulled all of Julia's curled and textured hair to one side to showcase her neckline and the delicate straps of her dress," Creighton explains, "To keep it to one side, the braid ran across the back and I pinned it down with small hair pins so they would disappear into her hair, pulling out pieces to keep it modern and sexy.
Finally, a touch of Baume Bois de Rose for flyaways – the perfect styling balm because it's matte – and a quick spritz of styling spray Voluforme for hold all night.