Fictionary is a column showcasing beauty-related words that don't exist, but should.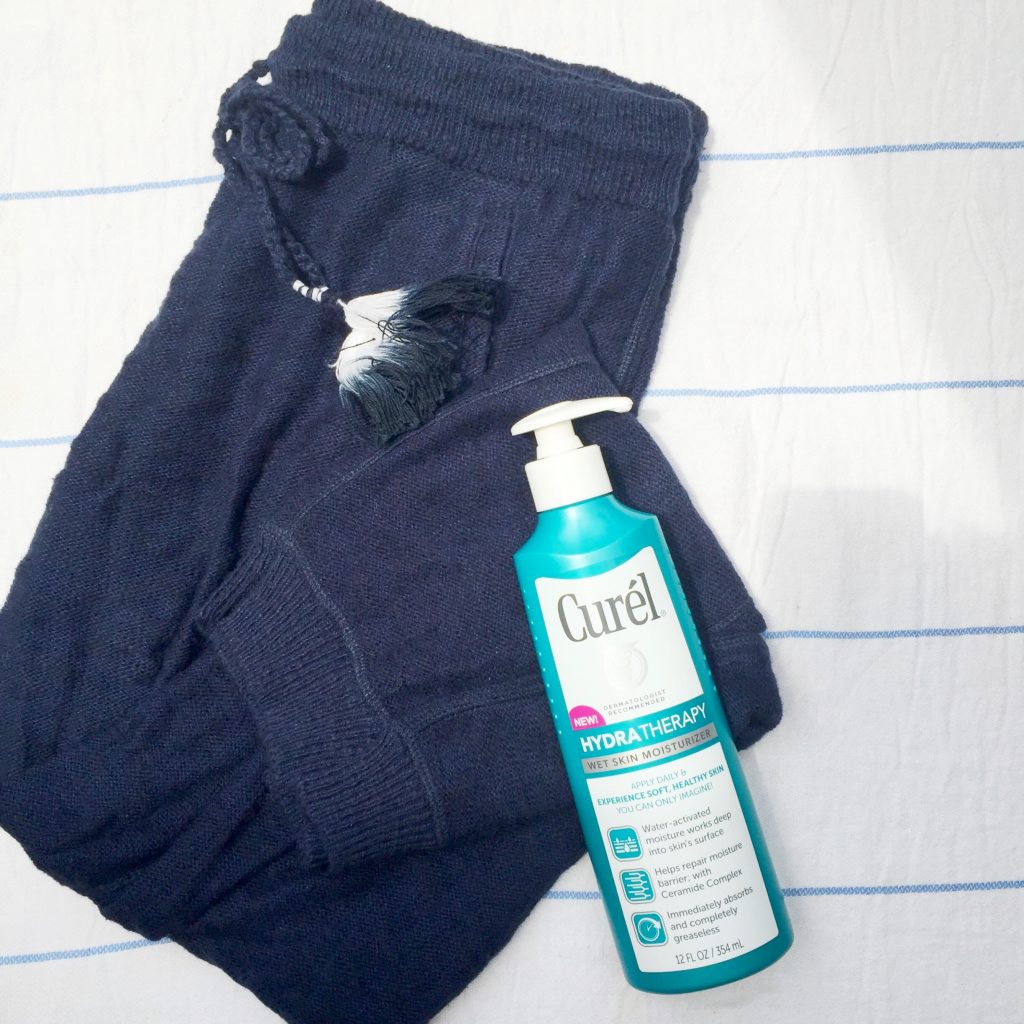 My shower has quietly experienced a coup: I don't get out of it without slathering on a body lotion designed to be applied to wet skin. My former go-to, Jergens Wet Skin Moisturizer, is incredible when I want a little scent, but what about when my dry skin is in need of something with almost medicinal levels of moisture?
Cue Curel Hydra Therapy Wet Skin Moisturizer, which uses the same water-activated formula, but boasts a ceramide complex that fortifies skin's natural barrier. It smells like nothing, so it doesn't compete with my summer scent but keeps me super smooth and soft for a full 24 hours.
So I never have to worry about flaky skin, or worse, pantdruff.
Curel Hydra Therapy Wet Skin Moisturizer, $11 at Target.com.