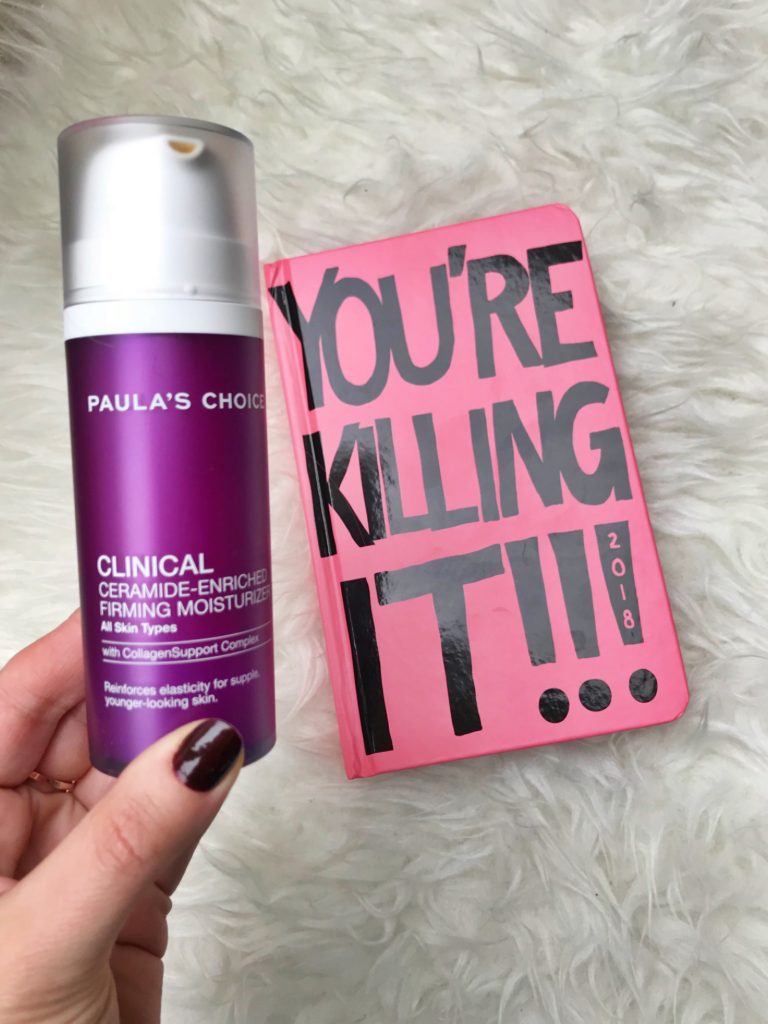 Providing enough moisture for my acne-prone combination skin January through mid-March (the literal Ides of March, if I'm being honest), is its own special project. During that time period, my skin is uncharacteristically dry, a veritable skin Sybil, maintaining its poreder tendencies (that is, holding onto pore-clogging gunk) but also flaky and winter-ravaged. In short, it's not cute for me. So I make sure to exfoliate nightly with my go-to Paula's Choice 2% BHA Liquid (about which I've waxed rhapsodic for years) but I've added a new moisturizer to my routine post-serum: Paula's Choice Clinical Ceramide-Enriched Firming Moisturizer.
It's designed for all skin types, so I know Paula would never do me dirty with a non-comedogenic cosmetic (she hasn't yet). I love that it boasts an elegant feel, thanks to its creamy-smooth texture. This thick cream is unscented so it won't overpower your perfume, absorbs quickly, and hydrates all day every day, even in polar vortex conditions. It fortifies skin's protective barrier with concentrated ceramides to visibly smooth wrinkles, renew a firmer feel, and enhance moisture balance for plumper skin. I find the wind provides an added complexity with getting my moisturizer right and this ceramide-packed formula keeps my skin looking smooth, hydrated, and diminishes the look of fine lines so that my makeup doesn't pill or flake off on top. Even in the undereye area, which can get parched AF.
And at $58 for 1.7 oz, it won't break the bank. Get into it and tell me what you think.
Disclaimer: This post was sponsored by Paula's Choice, but all opinions herein are my own.