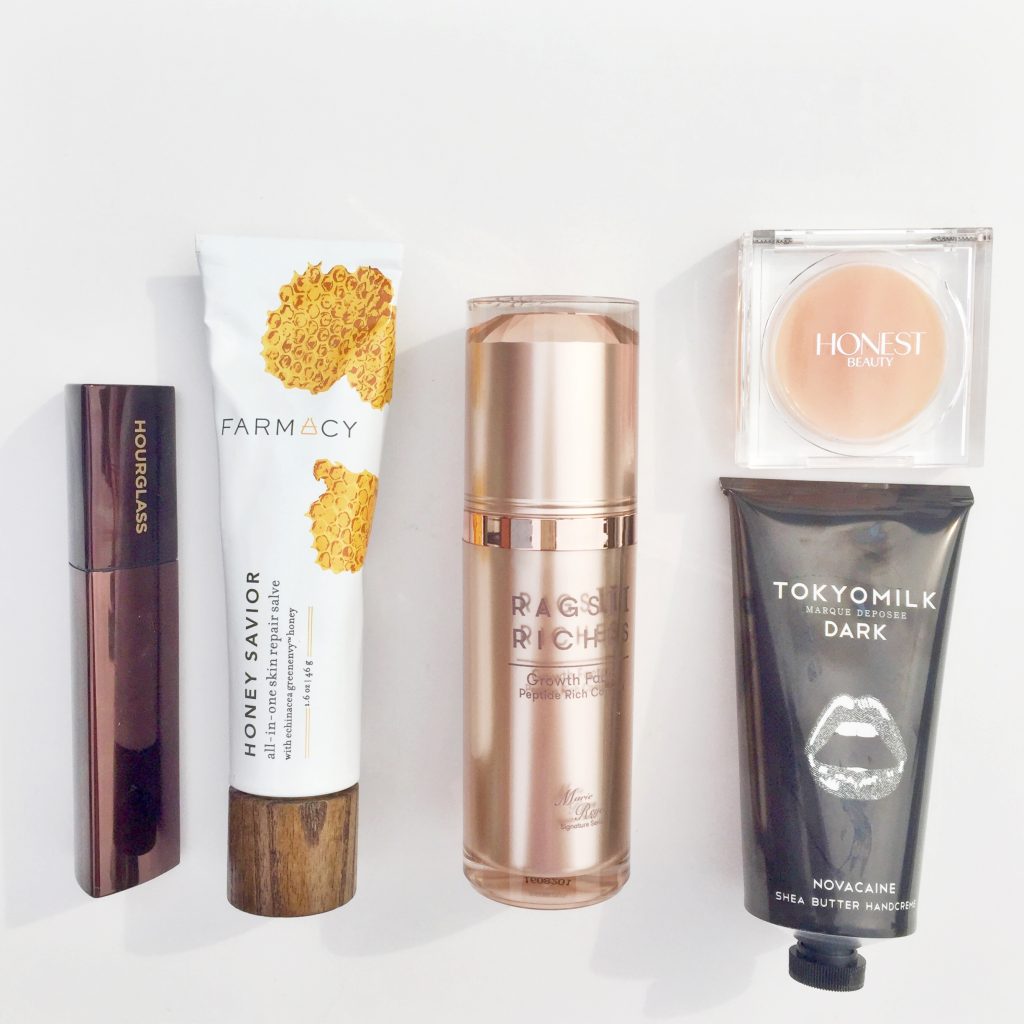 It's an indie brand kind of week over at R18 HQ! These are the 5 products blowing my hair back of late, from all-in-one concealer/foundation combos to an expensive-smelling lush hand cream.
HourglassVanish Seamless Finish Foundation Stick is utterly pigmented, triangular to get into teensy corners like the sides of the nose or a nearly imperceptible blemish and lasts forever. This makeup wardrobe staple launches next month!
Farmacy Honey Savior is like chic, natural Vaseline, but a million times better. I like the skin salve on my hands, counterintuitively, as it absorbs at the speed of light and leaves no greasiness in its wake. Just sweet-smelling, hydrated hands no matter how much I put them through the ringer pre-application.
Rags II Riches Growth Factor This serum provides a smooth surface for makeup application and makes my skin feel plumper and more refreshed.
Tokyomilk Dark Hand Cream With crushed ginger, Thai pepper, frankincense and vanilla orchid, this hand healer's got spicy gravitas while still smelling pretty.
Honest Beauty Magic Balm is my new favorite lip balm. It's delightfully untacky, long-lasting and pairs so well with my lip stains I'm into of late.