Official Mascara Correspondent Ashleigh takes Rimmel London Wonder'Lash for a test-drive. Here, her review.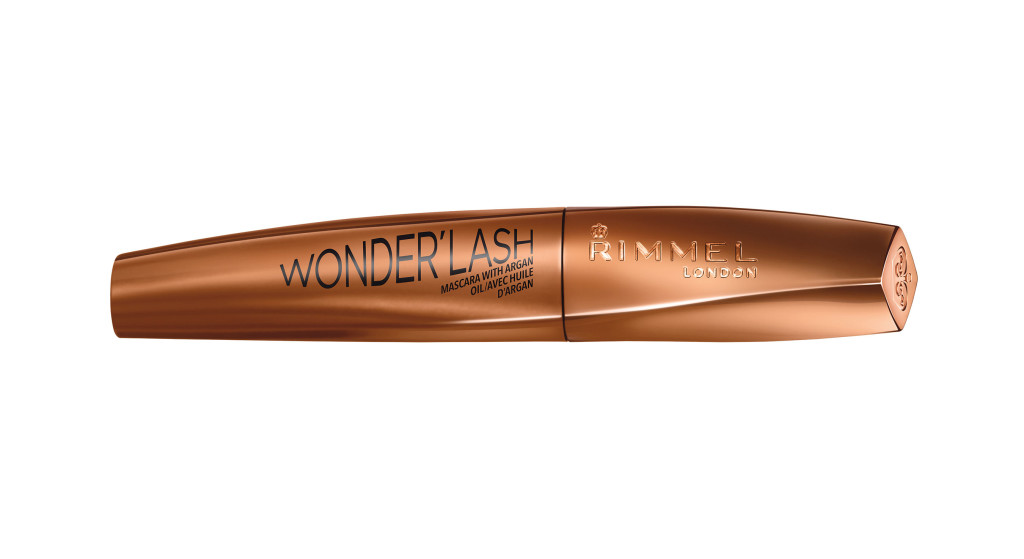 There ain't nothin' better than a good drug store mascara and Rimmel always seems to deliver chic on the cheap.  This new addition to their lash arsenal contains argan oil for conditioning and touts an "Ultra-Flex" brush. The brush is average size with fine rubbery bristles that really grip that lash.  With one coat, my lashes are super soft and fluffy with a bit of curl.  I was really able to reach the root thanks to the micro-fine bristles.  I found that it took a bit of work to get a second coat to grip but there was some nice clumping that happened and my lashes looked dark and lush. Just watch the tips, they can get a little squared off if you over work the product. 
I was slightly disappointed that by the afternoon, my lashes felt a bit brittle.  I admit that I bought into the Argan Oil hype, hoping my lashes would stay soft.  The product gripped strangely to my brittle lashes and created a Tammy-Faye effect.  Despite the product built-up it washed off easily with soap and water, which is nice.  
While it's not Rimmel's best mascara, it's nice from the onset; If you want a midday touch up, just keep a lash comb handy.