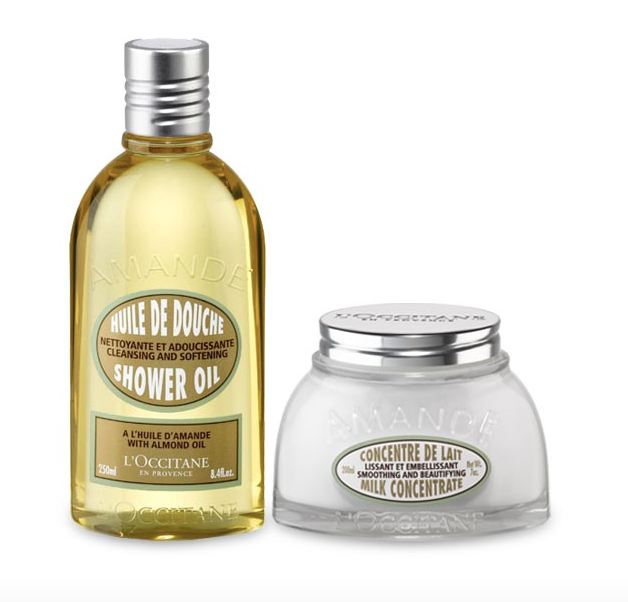 Allow me to introduce you to a winter-weather shield! One of my all-time favorite products this season is French marvel L'Occitane's Almond Delicious Hands. It's the perfect size for in your bag or on your desktop. This is the best hand lotion I've come across, as it leaves your skin hydrated and silky yet never greasy, lasts for hours after application, and has a delicately sweet almond scent.  It also gives protection from the drying effects of hand washing (flu season anyone?) throughout the day. It's so good that it is the only lotion in my current rotation, powerful enough to oust all other products.
L'Occitane boasts quite a selection of almond-infused items, all with incredible power to rescue your desiccated epidermis. Their Almond Shower Oil and Almond Milk Concentrate duo is incredible for really taking your skin to that petal-soft level of hydration you thought only the spa could deliver. They also make a concentrated oil for those in need of intense rehydration. If you want a lighter product, the Almond Milk Veil lotion absorbs readily into the skin and leaves a more matte finish.
 And really, who doesn't need a taste of sunny Provence in these dreary times?
—Catherine