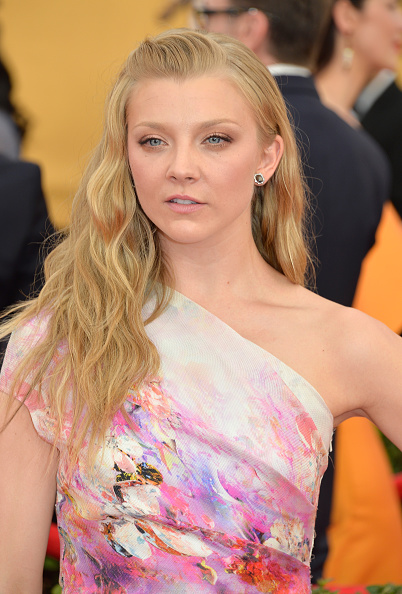 Celebrity makeup artist Matthew Vanleeuwen worked with Natalie Dormer for the 21st Annual Screen Actors Guild Awards on Sunday, January 25th in Los Angeles. Says Matthew,"My inspiration for Natalie's look tonight was soft and romantic elegance." Here, the beauty breakdown.
"I prepped Natalie's skin with the Charlotte Tilbury Goddess Skin Clay Mask and Cle de Pau Emulsion Tendre.
Next I applied Armani Silk Foundation #3 and Laura Mercier Pot Concealer #2.
On the eyes, I began with Urban Decay Eye Primer and then used the Charlotte Tilbury Vintage Vamp Palette. I applied Lancome Filigree Eyeshadow for highlight and L'Oreal Voluminous Mascara on the lashes.
On Natalie's brows I used Anastasia Brow Powder in Medium Ash and on the cheeks I used MAC blush in I'm The One.
I finished off the look with MAC Pink Plaid on Natalie's lips."
I loved this simple hair and makeup look to offset her printed gown. What do you think?