Libby Masters of "Masters of Sex" fame is uptight but put together as f*ck. This housewife is more complex than she appears underneath the pearls and Grace Kelly coif. Here's what to gift the Libby Masters in your lifestyle for holiday.
Topshop Mini Lip Bullet Pyramid in Joyride ($10)
This tomato-red lipstick makes any outfit a bit more formal and makes a festive tree decoration. Snag one at topshop.com.
Philosophy Holiday Hands Duo Citron & Sage Hand Wash & Lotion 
For $27, she'll get a festive, but not too saccharine-smelling wash and lotion to protect from dishpan hands. Available at philosophy.com.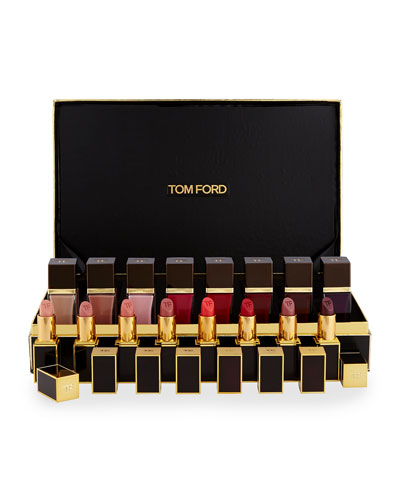 Exclusive Tom Ford Limited Edition Lip And Nail Box
At $656, this is a big-ticket item, but isn't Libby a big-ticket kind of gal? No doubt she'd squeal unwrapping this nail and lip wardrobe of eight classic hues, each perfectly punctuating her neutral-heavy ensembles. Matching lips and tips — can you imagine a more Libby thing to do? Chic beyond BELIEF. Available exclusively at Neiman Marcus.