This week, Official Mascara Correspondent Ashleigh tries out Revlon Bold Lacquer by Grow Luscious Mascara. Here, her review.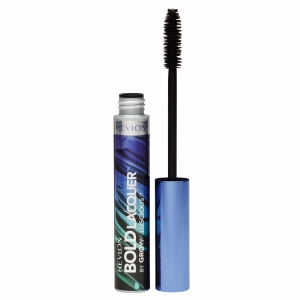 Sometimes there is nothing better than a mass brand mascara.  Because drugstore brands can spend so much on technology, a lot of their products can be on-par with the most expensive luxury brand.  Revlon's Bold Lacquer  Mascara is a perfect example of this.
With a medium-sized oblong brush, the super lush formula produces the perfect taper, curl and separation to my lash.  There's a lot of playtime, so I found myself working the product to the point of looking like two coats when it was only one.
The *official* second coat gave me more in the volume department and clumped a bit.  However this brush made it easy to brush through my lashes while leaving density at the roots.  Because the formulate is so rich, my afternoon touch-up was a breeze and it legit looked like I had false lashes on.  To top it all off, it washed off easily with soap and water.  Buy this one, duh!—Ashleigh Ciucci
Revlon Bold Lacquer Mascara retails for $7 at amazon.com.