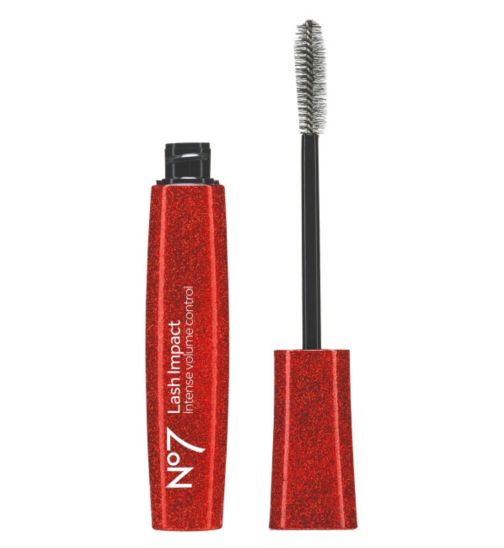 Ok, let's talk about the obvious first: this tube is glittery and red. After tubes and tubes of blacks or golds,
Boots No7 Lash Impact Intense Volume Control Mascara
($11) makes the mascara stand out from the get-go. It's fun and flashy and I'm totally paying attention now.  I open the tube and it's a traditional football-ish shaped fibre-y brush and I think, "ok, this is pretty basic…" But with one coat I get good grip on my lash leading to great definition and a slight curve.
The second coat gave me *wowza* lashes: lots of volume, tapered length with a lot of playtime with the formula so I was able to get my ideal lash shape.  I didn't really need a touch-up by evening so I didn't bother with an added coat.
While I needed eye makeup remover at the end of the night, I didn't really care.  This mascara is as exciting on the inside as it is on the outside.  Buy this one—now!
—Ashleigh Ciucci